Application Deadline
We are still accepting applications for the RN to BS program for Fall 2022 start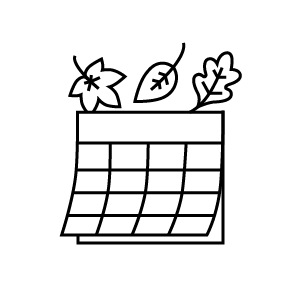 May 1
for fall admission
Although the official deadline is May 1, we recommend you submit your application and supporting documents by February 1.
---
Are you a previous Rutgers student?
If so, you must use the re-enrollment application to apply to the RN to BS program.
---
Graduating Students
You may still apply even after the official deadline has passed if you are currently enrolled in an associate degree or diploma nursing program but will not complete it and pass the NCLEX until after May 1. We will work with you to submit all necessary documents before the fall semester begins.
Admission Criteria
Because this program is for NJ-licensed RNs who want their bachelor's in nursing, to apply, you must have a nursing diploma or associate degree in nursing from an accredited NLNAC/ACEN college.
Additional Considerations
We look at other elements of your application when you apply to the School of Nursing:
GPA of 3.2 or higher on a 4.0 scale, although the required GPA for an offer of admission may vary depending on the applicant pool
Current RN license in NJ*
*If you haven't passed the NCLEX but plan on taking or retaking the exam, you may still apply. You have until the start of the second semester to pass it and submit a copy of your license.
Application Requirements
When applying, make sure you submit the following:
Completed online application
Proof of current RN licensure in NJ
International Students
In addition to the application requirements, you must complete a credentialing evaluation. We recommend World Education Services (WES) because it allows admissions officers to better understand and provide credit for degrees, courses, and grades earned outside the U.S.
Send your application documents to:
Office of University Undergraduate Admissions
Operations Center
Rutgers, The State University of New Jersey
65 Davidson Rd., Room 202
Piscataway, NJ 08854
RU-info: (732) 445-4636
Fax: (732) 445-8088