Are you a previous Rutgers student?
If so, you must use the re-enrollment application to apply to the Second Degree program.
Application Deadline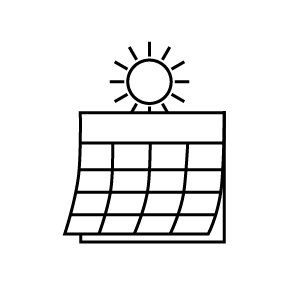 Feb. 1
for summer admission
(supporting documents
due Feb. 15)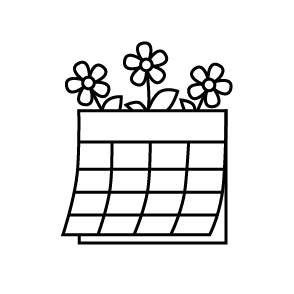 Oct. 1
for spring admission
(supporting documents
due Oct. 15)
Application open date: September 1st for both spring and summer admission.
Admission Criteria
This program is for students who have their bachelor's degree in an area other than nursing. To apply, your bachelor's must be from a regionally accredited college or university.
Additional Considerations
We look at other elements of your application when you apply to the School of Nursing:
GPA of 3.3 or higher on a 4.0 scale
Current certification for health care providers in basic life support for adult, child, infant, and automated external defibrillator from the American Heart Association
Prerequisite coursework
Prerequisite Courses
These courses must be taken at a regionally accredited institution. Your performance in them will be a key factor in our selection process.
| | |
| --- | --- |
| Course Name | Credits |
| Anatomy and Physiology I w/ Lab | 4 credits |
| Anatomy and Physiology II w/ Lab | 4 credits |
| Microbiology w/ Lab | 4 credits |
| Organic Biochemistry or General Chemistry II w/ Lab | 4 credits |
| Nutrition | 3 credits |
| Life Span: Growth and Development* | 3 credits |
| Statistics | 3 credits |
| | |
*We accept a score of 50 or higher on the CLEP Human Growth and Development exam.
Prerequisite Guidelines
All prerequisite courses must be an undergraduate level of 100 or higher.
All science prerequisite courses must be completed within 10 years of your first semester if you are applying for spring 2020 admission onward. There is no time limit on your non-science prerequisite courses.
You must achieve an overall grade of 3.0 or higher for your science courses, including a 3.0 or higher in anatomy and physiology each.
We accept a grade of C or higher in all other prerequisite courses.
While we recommend you finish all prerequisites when you apply, you may have two "in-progress" non-science courses past the deadline as long as you provide proof of enrollment and complete both courses before your first semester. When you finish, mail an updated copy of your transcript to Undergraduate Admissions before enrolling in the program.
View Sample Prerequisite Course Descriptions (pdf)*
Application Requirements
When applying, make sure you submit the following:
Completed online application
Proof of enrollment in up to two non-science prerequisite courses if they're "in progress"
Supporting Documents
New Applicant
Mail your official transcript to the following address:
Office of University Undergraduate Admissions
Operations Center
Rutgers, The State University of New Jersey
65 Davidson Rd, Room 202
Piscataway, New Jersey 08854-8097
Re-Enrolling Applicant
Re-enrollment applicants are required to send all admissions documents to:
Office of Admissions and Recruitment
School of Nursing
Rutgers, The State University of New Jersey
65 Bergen St, Room 601
Newark, New Jersey 07107
After Admission
If you are admitted to the program, you will need to do a few things.