The Second-Degree BS in Nursing is offered on our Newark Campus.
Application Deadline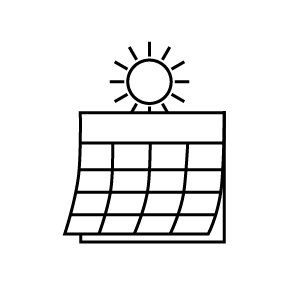 Feb. 1
for summer admission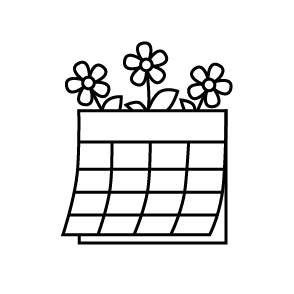 Oct. 1
for spring admission

Applications open on September 1 for both spring and summer admission. Supporting documents are due on February 15 for summer admission and October 1 for spring admission.
---
Previous Rutgers Students: Use the re-enrollment application to apply to the Second Degree program.
Also, consider enrolling in the Pathways Program – A pre-nursing program for Rutgers-SAS Newark students
---
Admission Criteria
Our application review is a comprehensive process and requires applicants meet the following admission criteria:
Bachelor's degree in an area other than nursing from a regionally accredited college or university
First degree GPA of 3.3 or higher on a 4.0 scale
Current certification for health care providers in basic life support for adult, child, infant, and automated external defibrillator from the American Heart Association
Completion of prerequisite coursework
Please note, since the number of students who are admitted is limited, the admission process is competitive. Meeting the above criteria does not guarantee admission.
International students are not admitted to the program.
Prerequisite Courses
The following courses and labs may be completed online and can be from multiple 2- or 4-year regionally accredited colleges.
Course Name
Undergraduate Level
Credits
Anatomy and Physiology I w/ Lab
100 or higher
4 credits
Anatomy and Physiology II w/ Lab
100 or higher
4 credits
Microbiology w/ Lab
100 or higher
4 credits
Organic Biochemistry or General Chemistry II
100 or higher
3 credits
Nutrition – a course focusing on nutrients
and their functions in the human body
throughout the life cycle.
100 or higher
3 credits
Statistics – a descriptive and
inferential statistics course
100 or higher
3 credits
Life Span: A Holistic Approach or
Developmental Psychology
The course must cover the entire
human lifespan (Newborn to Elderly)
100 or higher
3 credits
General Psychology*
100 or higher
3 credits
Introduction to Sociology*
100 or higher
3 credits
* We accept a score of 50 or higher on the CLEP exams for Introductory Psychology and Introductory Sociology only
Prerequisite Guidelines
All science prerequisite courses must be completed within 10 years of applying to the program. There is no time limit for non-science prerequisite courses.
A grade of C+ or higher is required for Life Span/Developmental Psychology and Nutrition; a grade of C or higher is required for all other prerequisite courses.
Science grades weigh heavily in the admission decision.
Nursing courses completed at another nursing school are not accepted.
Please note, a history of numerous course failures, repeated courses, withdrawals, and dismissal from another nursing program may influence the admission decision. While not required, addressing extraordinary circumstances related to previous academic performance in a personal statement is highly recommended.
All science prerequisite courses (4) must be completed (with grades) prior to application submission. No exceptions.
It is strongly recommended all prerequisite courses are completed prior to applying, but applicants who have two non-science courses "in-progress" at the time of application submission will be considered. Proof of enrollment for any course "in progress" must be provided with the application and an updated official transcript indicating the "in progress" course(s) were successfully completed is required before beginning the program.
Interviews are not required for admission. Letters of recommendation are not required and will not be reviewed if submitted.
Supporting Documents
Applicants who submit a complete application (including all transcripts) are typically notified of the admission decision 4-6 weeks following the application deadline. Incomplete applications will not be reviewed.
New Applicant
Official transcript(s) may be submitted electronically or through postal mail.
Submit official transcripts electronically to:
transcripts@admissions.rutgers.edu
or mail official transcript to:
Office of University Undergraduate Admissions
Operations Center
Rutgers, The State University of New Jersey
65 Davidson Rd., Room 202
Piscataway, NJ 08854
RU-info: (732) 445-4636
Fax: (732) 445-8088
Re-Enrolling Applicant
Re-enrollment applicants (those who were a Rutgers student in the past) are required to send all admission documents to Rutgers School of Nursing Admissions
Submit official transcripts electronically to:
snadmissions@sn.rutgers.edu
or mail official transcript to:
Office of Admissions & Recruitment
School of Nursing
Rutgers, The State University of New Jersey
65 Bergen St., Room 601
Newark, NJ 07107
Phone: (973) 972-3067
Fax: (973) 972-2672
After Admission
Admitted students will need to
Second Degree students qualify for financial aid and on-campus housing. View our financial aid page and the Rutgers Residence Life page for more information.