​​Application Deadline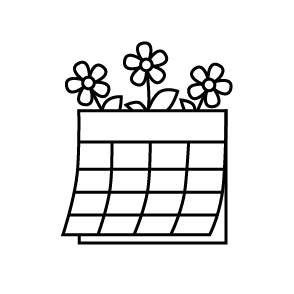 Sept. 1
for May admission
Admission Criteria
Admissions Process: Applications are to be submitted between June 1st and September 1st. All components of the application (CV, licenses and certifications, two references from ICU leadership, official transcripts etc) must be submitted prior to September 1st. Only applications that are complete before September 1st will be considered. After thorough review of all files by the admissions committee, select individuals will be invited to interview on November 3 or 4, 2022.
Accepted applicants should pay tuition deposits on the application portal.
Academic and Professional Requirements
Minimum of Bachelor's degree in nursing from a nationally accredited program with at least a 3.2 GPA (where A = 4.0) Official transcripts for all college courses must be submitted.
Current registered nurse licensure in ANY of the United States is required, and must be submitted with the application. Licensure in both New Jersey and New York will be required prior to the second semester of study.
A minimum of one and a half complete years (at time of application) of full time, current experience as a Registered Professional Nurse in a critical care setting with demonstrated proficiency in managing critically ill patients, mechanical ventilation, invasive hemodynamic monitoring, vasoactive IV infusions and aggressive fluid management. Preferred areas of critical care experience include: surgical ICU, cardio thoracic ICU, neurosurgical ICU, burn ICU, pediatric ICU, medical ICU. PACU experience is generally not considered, but may be if care is comparable to other ICUs. Experience in NICU and/or Emergency Department will not be considered.
Current Advanced Life Support (ACLS) and Critical Care Registered Nurse (CCRN) certification. Certificates must be submitted with the application, and CCRN test scores will be requested of candidates invited to interview. PALS is not a requirement of admission, but certification must be provided prior to the fourth semester of study/the start of the anesthesia practicum.
Letters of Reference and Writing Sample
At least two letters of recommendation from professional colleagues in a leadership role from the critical care setting, addressing the applicant's critical thinking skills, experience and potential success in the nurse anesthesia program.
Writing skills of selected applicants will be assessed prior to and during the interview through essay and short answer question review by the admissions committee.
Faculty Interview
Selected applicants will be invited to participate in on campus interviews, which will be scheduled during the fall. A Supplemental Application for Admission to the RBHS SN Anesthesia Program, including an attestation of prior enrollment in an anesthesia program, will be required at the time of the interview. Candidates will also participate in a short assessment tool and knowledge evaluations during the interview process.
Supplementary Requirements
A Personal Statement, limited to one page*, describing your critical care nursing experience and career goals
A writing sample, limited to one page*, detailing your journey thus far, and your predicted path forward, should you be accepted to the Rutgers Nurse Anesthesia Program.
Official transcripts of all previous college work
CV/Resume, including specific dates of all critical care and other nursing experience, CRNA shadowing information, and extra-curricular activities/accomplishments.
Completed online application, uploading all additional required documents
Application fee paid.
Application Tips
Applicants can view their most current admissions status through the online application system.
The online application contains an admissions checklist which must be completed in order to be considered for admission to the program.
Applicants are required to submit admission documents through the online application system (the applicant checklist).
Applicants are required to submit official transcripts for all previous college work.

Electronic transcripts (recommended) can be sent to transcripts_nursing@gradadm.rutgers.edu
Paper transcripts can be sent to Office of Admissions & Recruitment – School of Nursing, 65 Bergen St. (Room 601), Newark, NJ 07107
International Applicants
In addition to the criteria and requirements above, you must submit an official review of your transcript by either World Education Services or CGFNS International, Inc., as well as your IELTS results.
Even if you hold a master's-level degree from the U.S. or another English-speaking country, you are still required to take the TOEFL or IELTS. Your scores must be current within two years of the semester you're applying for, and you must have at minimum the following scores:
Paper-based TOEFL: 550
Computer-based TOEFL: 213
IBT internet-based TOEFL: 22 in writing, 23 in speaking, 21 in reading, and 17 in listening
Learn more about your application process.
Applicant Checklist
On Line Application completed and submitted
All official transcripts – request sent
RN license in any state – uploaded
ACLS certification – uploaded
CCRN certification – uploaded
Professional references from at least two critical care colleagues in a leadership role submitted
Resume detailing critical care experience – uploaded
Brief one page personal statement- uploaded
International requirements if applicable
Payment of Application Fee