Primary Care Pediatric Nurse Practitioners (PNP) were the first specialty for Nurse Practitioners almost 50 years ago! Since then, PNP's provide care to children from birth through young adulthood with an in-depth knowledge and experiences in pediatric primary health including well care and management of common pediatric illnesses.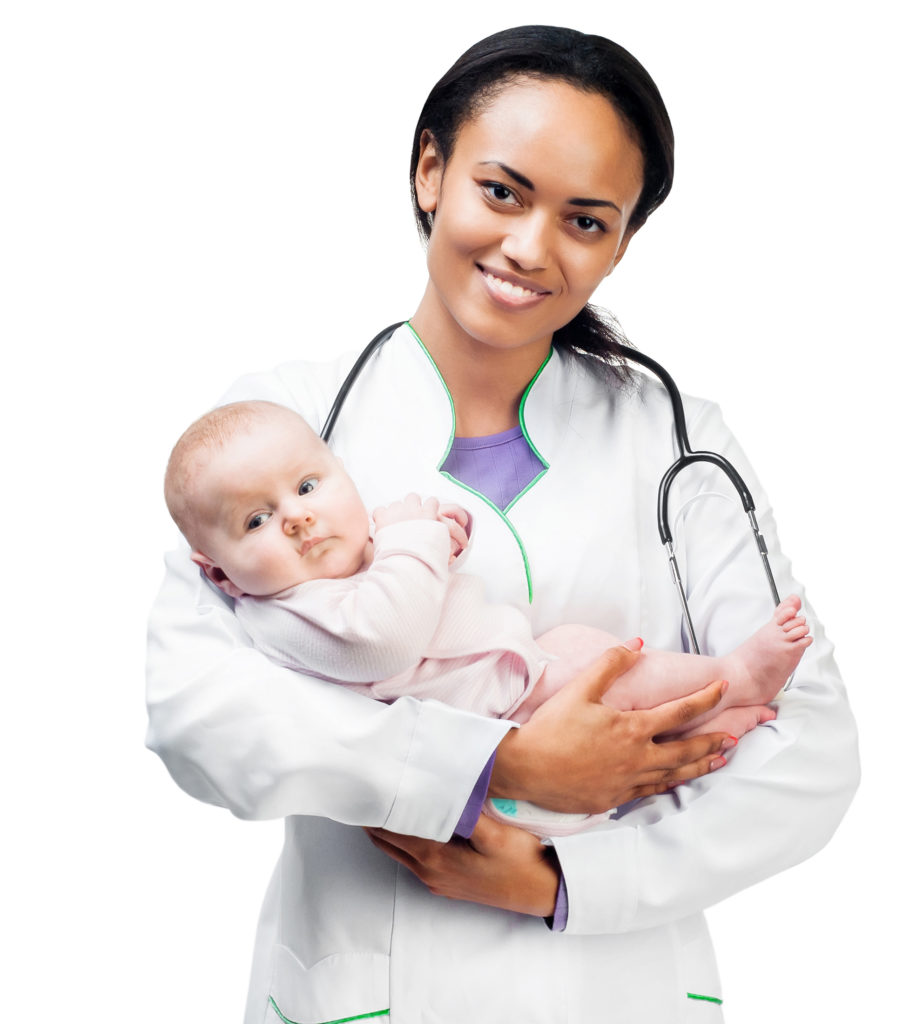 Your certification as a Primary Care PNP supports your practice with children and families in outpatient offices, clinics, and community-based settings. We are evaluating the workforce gaps and employment opportunities for the Pediatric Acute Care Nurse Practitioner in the region and may consider adding an acute care option in the future. You can also find more information about the Acute Care Certification option on the Pediatric Nursing Certification Board website. Email the Specialty Director, Margaret Quinn, for more information.
Employment as a PNP
All of our PNP – Primary Care students have received multiple competitive employment offers upon graduation. There is an anticipated shortage for PNP's in the next decade
Each student needs to make a decision as to which clinical track is best for them. If Pediatrics is your experience and passion, we encourage you to continue in that educational path. The limited pediatric clinical hours in the FNP Program may be a barrier to your employment in a pediatric specialty after graduation.
Clinical Experience and Time Commitment
Clinical sites are throughout the state of New Jersey with experienced Nurse Practitioners and physicians at private offices and clinics in large and small practices for a variety of experiences. Each semester students complete between 135 – 180 hours of direct patient care hours at their clinical site, for a minimum of 540 hours upon program completion.
Our didactic courses meet in-person one day per week. We try to accommodate clinical and face to face classes to meet on the same day to give you flexibility to complete your clinical time with your assigned preceptor.
If you wonder whether you can work full time while being in the program, that is a decision that only you can make. Any educational program is difficult, and you will be balancing classwork, clinical time and all assignments required in the DNP program. We encourage your flexibility with scheduling and for you to manage your work-school-life balance.
More information
We have students with a variety of experiences in the program, including maternal-child nurses. Every applicant is reviewed on an individual basis.
If you already have a Masters Degree, we also have a post masters certificate program. Your transcript will need to be reviewed and a GAP analysis performed to determine what classes you may need. Each student is evaluated on an individual basis.
If you have any additional questions, contact the admissions office or the Specialty Director, Dr Margaret Quinn or consider joining one of our online information sessions.