Margaret Quinn, DNP, RN, CPNP, CNE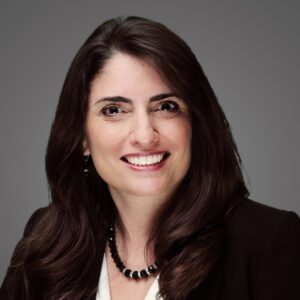 Clinical Associate Professor, Pediatric NP Program Specialty Director
Division of Advanced Nursing Practice
Newark Health Sciences
SSB 1112
(973) 972-8536
Specialty: Pediatrics, childhood obesity, vaccination safety
A certified nurse educator and certified primary care pediatric nurse practitioner whose academic and clinical focus is on issues impacting children's health, Dr. Margaret Quinn is a clinical associate professor at the School of Nursing at Rutgers University. She also serves as specialty director for the pediatric nurse practitioner program and has been at Rutgers since 2011, previously serving as an assistant clinical professor.
Dr. Quinn's special interests involve the relationship between childhood obesity and physical education activities, vaccination safety, and the health effects of post-traumatic stressors in children following natural disasters.
Her other notable work includes:
Developing and implementing programs to integrate video games into the physical education curriculum in a middle school. The curriculum was replicated at numerous schools throughout New Jersey and has encouraged integration of technology to enhance active participation in physical education classes.
Participating in several initiatives related to childhood obesity with the National Association of Pediatric Nurse Practitioners (NAPANP) as a member of the Childhood Obesity Clinical Guidelines revision team, and serving (currently) as co-chair for NAPANP's Childhood Obesity Special Interest Group.
Developing interdisciplinary partnerships between nurses and oral health providers to assess height, weight, and body mass index (BMI) trends at each dental visit, and then to provide appropriate nutritional education for each child. This obesity screening also helps assure appropriate referrals of at-risk patients for additional medical care.
After witnessing the impact of 2012's Super Storm Sandy on her own home and neighborhood, Dr. Quinn focused a portion of her research on common stressors affecting children in such situations. This led her to recommend a number of initiatives that schools and other community institutions could implement to address post-traumatic stress in children. She currently is working with colleagues in California and Texas to share her findings and experiences.
Before coming to Rutgers, Dr. Quinn held various teaching and curriculum-development positions at Ocean County College, and served as adjunct faculty at Monmouth University in New Jersey and, Kean University, Seton Hall University and Brookdale Community College, all in New Jersey.
Her clinical work as nurse practitioner has included providing primary well and acute care for infants and children in conjunction with numerous New Jersey physicians – both in individual and group practices — through direct consultation, collaboration and referral.
In addition to her doctorate of nursing practice, earned at Rutgers in 2010, Dr. Quinn holds a post-masters teaching certification in nursing education from Rutgers, a master's degree in nursing from the University of Pennsylvania, a bachelor's degree in nursing from Seton Hall University and an associate's degree in nursing from Union County College in New Jersey.
Learn more