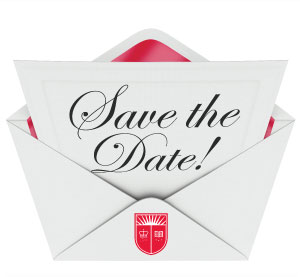 Classes of 2020 & 2021 Graduation Celebration
Sunday, October 24, 2021 at 10am
Location:
Livingston Lawn
Rutgers University – Livingston Campus
Piscataway, NJ
More details will be posted soon.
To register for other celebratory events being hosted by Rutgers University to celebrate the Classes of 2020 & 2021, please visit celebrate.rutgers.edu

---
Regalia for Class of 2020 & 2021 Graduation Celebration
Deadline: September 30th, 2021
RSVP
Graduates should complete the Guest RSVP Form for their guests by Friday, October 15th, 2021 to provide important guest information. The Guest RSVP Form should be completed by graduates. As a reminder, graduates are allowed a MAXIMUM of FOUR (4) GUESTS.
Venue Information
Venue Location: Livingston Lawn, Rutgers University Livingston Campus, Piscataway, NJ 08854
For GPS purposes, graduates and their guests may use the location of Henry's Diner, which is opposite Livingston Lawn. Henry's Diner is located at 55 Rockafeller Rd #80, Piscataway, NJ 08854.
Parking Information
Graduates are also asked to note the GPS locations of the parking lots available for use on the day of the celebration.
Parking maps are also available on the University Commencement website
Information for Students
Checklists for Graduates
January 2021 Grads
(Second Degree Program)
– View Checklist
May 2021 Graduates
(Traditional Program)
– View Checklist
Graduate Degrees (DNP, Masters and PMC)
Students must complete an Application for Graduation – the deadline to apply for January 2021 Graduation is November 1st
A Look Back on 2021 Graduates
A Look Back on 2020 Graduates
Transitioning from Student to Alumni
Let's not say goodbye. How about see you later? After graduation, we encourage you to keep in touch with us by being part of the SON Alumni Association, Check out the job board, or keep us updated on your accomplishments for our newsletters.
Things to know.