Better Together: The Frontline Nurse's Journey from Trauma to Healing
September 6, 2021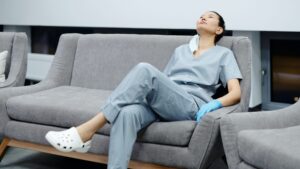 Rutgers School of Nursing to host virtual event examining pandemic's mental health toll on nurses.
 
Rutgers School of Nursing (SON) will host a virtual panel discussion this month addressing the psychological impact of the COVID-19 pandemic on nurses, as well as the stigma surrounding mental health for frontline workers. 
The virtual event on September 23 from 4 p.m. to 5 p.m., hosted jointly with the Rutgers University Alumni Association, is part of the association's Better Together event series. It will address the critical mental health crisis facing nurses and health care workers, as well as what Rutgers School of Nursing is doing to address mental wellness.
The discussion will be moderated by Kelly Moore [GSAPP, '11] director of the Rutgers Center for Psychological Services. The speakers, who include Rutgers nursing alumni, are School of Nursing Dean and Professor Linda Flynn (GSN '90, '95), Associate Professor Amita Avadhani (SN '09), Executive Vice Dean Susan Salmond, and Associate Dean of Nursing Science Charlotte Thomas-Hawkins. Also participating in the discussion are alumni Donna Gaffney (GSNB '77), a trauma expert and psychotherapist; and Lindsey Greene (SAS '14, SON '20), who worked as a COVID nurse at the height of the pandemic.
Speakers will share their perspectives on issues impacting frontline acute care, micro- and macroaggressions toward nurses of color, and the state of the nursing profession in a post-pandemic landscape.
"For more than a year, frontline nurses in New Jersey and across the nation have provided heroic bedside care in their efforts to save lives and reduce the suffering of patients hospitalized with COVID," says Flynn. "Yet such efforts and experiences come at a personal cost, and many nurses are now experiencing the emotional aftermath, including depression, anxieties, and post-traumatic stress disorder."
Approximately one in five adults in the United States live with a mental illness, according to the National Institute of Mental Health. The fallout of a global pandemic, social isolation, and economic stress has brought many of these mental health issues to the surface. However, a shortage of mental health care professionals, combined with the stigma associated with mental health disorders, is discouraging people from seeking treatment.
As the world begins to navigate the cascading effects of the pandemic on many frontline workers, nurses and health care professionals are only just grappling with the mental strain COVID has caused. Rutgers Nursing seeks to lead the way in having conversations focused on the wellness of nurses, the largest workforce in health care.
"The goal of this event is to bring attention to the psychological and emotional needs of nursing's frontline," Flynn says, "to identify ways that we may support them, and to send them an important message: it is OK to seek help."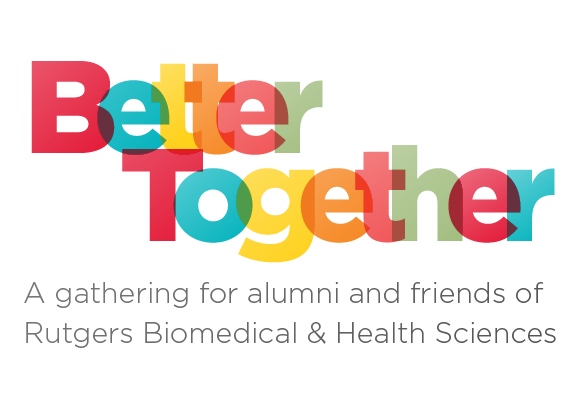 For more information about this free event, contact events@ruf.rutgers.edu. Learn more and register here.