Amita Avadhani, PhD, DNP, CNE, DCC, ACNP-BC, NP-C, CCRN, FAANP, FCCM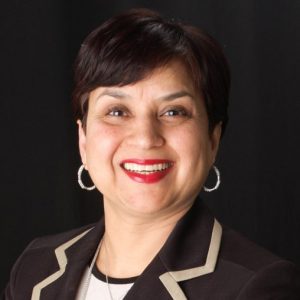 Specialty Director, Post Masters DNP-Practice (Executive Model), Interim Specialty Director for Adult Gerontology Acute Care Program, and Associate Professor
Division of Advanced Nursing Practice
Newark Health Sciences
SSB 1138
(973) 972-9656
Specialty: Acute Care, Primary Care, Nursing Education
Doctor of Philosophy (PhD), Doctor of Nursing Practice (DNP), Certified as Diplomate of Comprehensive Care (DCC), Acute Care Nurse Practitioner (ACNP), Adult Nurse Practitioner (ANP), Critical Care Registered Nurse (CCRN), Fellow of the American Association of Nurse Practitioners (FAANP), Fellow of American College of Critical Care Medicine (FCCM)
Research Interests: Infectious Diseases, Critical Care, End of Life Care, Quality of Work Life.
PhD Dissertation: Influence of aHigher Education Merger on the Faculty and Administrators' Quality of Working Lives (QWL)-An Exploratory Qualitative Case Study.
DNP Project: Efficacy of Probiotics for the Prevention of Antibiotic Associated Diarrhea and Clostridium Difficile Associated Disease-A Meta-analysis.
Masters Thesis: Relationship between Standardized Health Education Conducted by Registered Nurses and Behavioral Changes that Modify Risk Factors and Cholesterol Levels.
Learn More