Dr. Donna Gaffney has long addressed trauma, loss and grief in the lives of children, adults, and communities. As a psychotherapist and consultant, she has worked with families, schools, and professionals in the aftermath of tragedies and national disasters, such as the Challenger explosion, the Pan Am 103 crash, Sandy Hook, the Haitian earthquake, and Hurricane Katrina. After the terrorist attacks of September 11, 2001, Dr. Gaffney was a member of the New Jersey Traumatic Loss Coalition and the State of NJ Disaster Mental Health Services, working with Liberty Science Center, communities, families and professionals. She served on the Families of September 11 advisory board, facilitating one of the first online support groups for family members affected by the 9/11 terrorist attacks.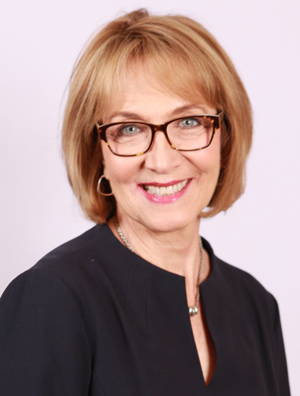 Dr. Gaffney is working with corporations, communities and universities during and after the Coronavirus pandemic. She has organized a series of webinars for individuals who are navigating living/working and schooling under the same roof.  She is also piloting a webinar series for healthcare professionals who are on the frontlines and/or supporting those on the frontlines, including community-based nurses and school nurses. Among the topics are: self-assessment, compassion for self and others, grieving the loss of patients & colleagues and witnessing trauma in the work place.
Dr. Gaffney also focuses on how children conceptualize and react to significant life events—illness, loss and grief. In addition to academic publications, she is the author of The Seasons of Grief, Helping Children Grow Through Loss. She has a long history in classroom, experiential and online education, having taught and developed programs at the International Trauma Studies Program, Columbia and Seton Hall Universities. Dr. Gaffney holds master's degrees from Teachers College, Columbia University and Rutgers University and earned her doctorate at the University of Pennsylvania. Her post-doctoral work includes the Prudential Fellowship for Children and the News at Columbia Journalism School and the International Trauma Studies Program. She is a consultant to the New York Life Foundation and the Resilient Parenting for Bereaved Families Program at Arizona State University and has a private practice focusing on individuals, professionals and communities affected by trauma, loss and violence.