A pediatric nurse practitioner student attends to a child while Margaret Quinn supervises.
Pediatric Nurse Practitioners (PNPs) have the opportunity to impact the care a child receives from birth to young adulthood. PNP programs offer a specialized skill set to those interested in providing this type of focused care.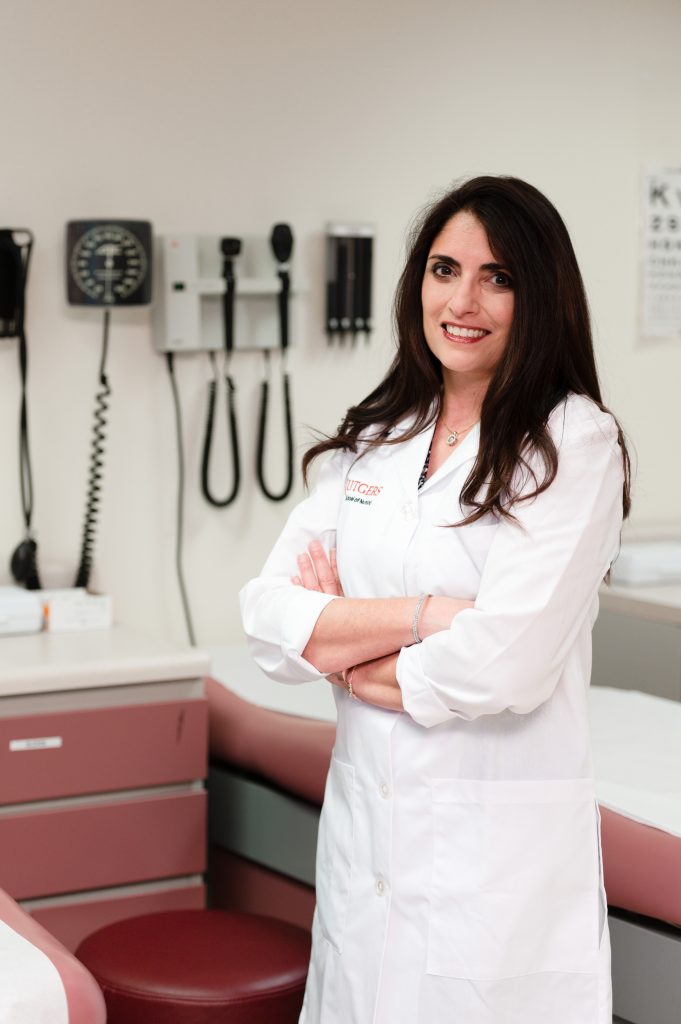 Margaret Quinn (PhD, RN, NEA-BC, FAAN), clinical associate professor and specialty director of the Pediatric Nurse Practitioner (PNP) program at Rutgers School of Nursing, shares the top four reasons why pursuing a career as a pediatric nurse practitioner might be right for you.
1) Varied workday
The diversity of knowledge and expertise in the growth and developmental needs of patients and families is what makes pediatrics such a great specialty! The pediatrics specialty is varied, and that makes each patient encounter unique. Pediatric nurse practitioners (PNPs) can start the day seeing a family with a newborn, supporting all the questions new parents may have. The next visit might be with a school-aged child who may be sick, and the next visit, an adolescent going off to college. Each visit requires developmentally appropriate skills and knowledge to support the patient and family.
2) Impact
PNPs can impact a child's life from birth to young adulthood. They can be the ones who improve the well-being of children and their families by helping them get access to preventive care and sharing knowledge about making healthy choices.
3) Professional standing
PNPs provide primary, specialty, and medically complex care through the pediatric lifespan. They can work in a variety of settings, including primary care offices, clinics, urgent care sites, specialty clinics, and inpatient settings. PNP programs offer the opportunity to focus your skill-set and enhance your professional standing as a nurse.
4) Anticipated shortage
There is an anticipated shortage of pediatric specialty providers forecasted in the next decade, which will broaden the opportunities that already exist for PNPs. Students in the PNP programs at Rutgers School of Nursing, for example, typically enjoy a wide choice of employment options upon graduation.
Learn more about the Pediatric Nurse Practitioner program offerings at Rutgers School of Nursing. Prospective students are encouraged to explore the educational paths open in the PNP post-master's certificate program, DNP Pediatric Nurse Practitioner program, and the Dual Primary/Acute Care DNP program.