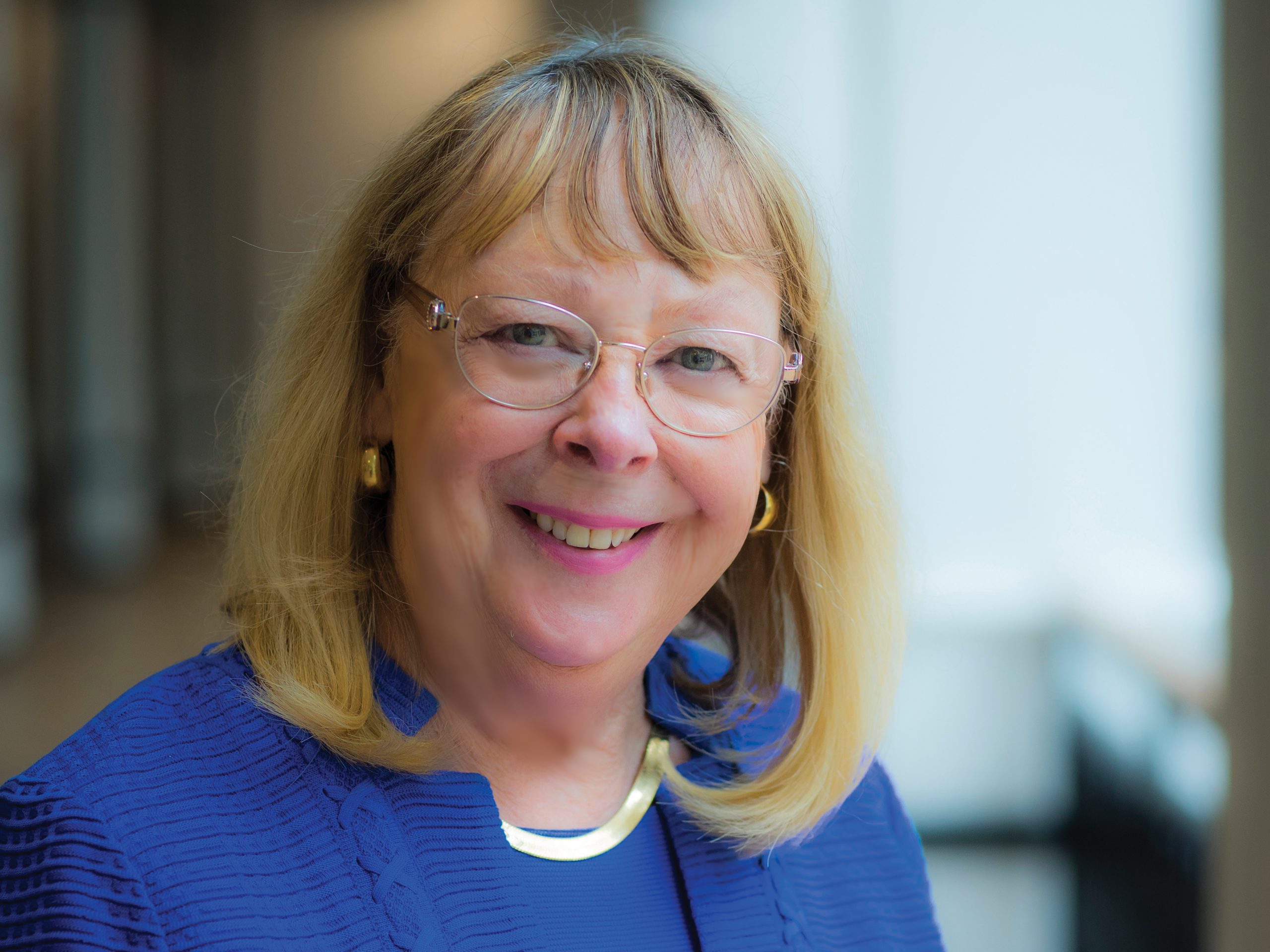 Welcome to the second issue of Rutgers Nursing magazine, themed "One Year Later" and published a little more than one year after our world was turned upside down as we faced multiple tragedies.

Those tragedies, of course, include a lethal pandemic, social isolation, economic hardships, the realities of racial disparities and social injustice, and the struggles experienced by nurses who worked countless hours fighting to save lives — without relief and, all too often, without adequate personal protection.

One year ago, the faculty at Rutgers School of Nursing converted more than 100 face-to-face courses to a remote learning format within just a week's time. One year ago, we accelerated our curriculum to graduate 354 new nurses a few weeks early so that they could support their weary nursing colleagues. One year ago, we began to offer additional resilience and stress management workshops to assist our students, faculty, and staff as they adapted to the events that surrounded them.

One year later, I am filled with pride for the achievements of our faculty, students, and staff. They not only met the challenges that we faced last year, but they have continued the pursuit of excellence, reached new heights of accomplishments, and continued to prepare outstanding new nurse clinicians, nurse leaders, and nurse scientists.

These accomplishments include:
The establishment of the Dean's Committee on Anti-Racism and Anti-Bias, that prepared a multifaceted strategic plan with measurable goals, timelines, activities, accountabilities, and metrics aimed at eliminating all traces of racism and bias within our academic community and beyond.
Top 20 rankings by U.S. News & World Report, indicating that, yet again, our DNP and master's programs are among the best in the nation.
Receipt of the Best Schools for Men in Nursing Award for the third year in a row.
More than $3.7 million* in new NIH research funding over the last year, and a rise in NIH award rankings by the Blue Ridge Institute of Medical Research.
Launch of a new Pediatric Acute Care Nurse Practitioner specialty to our DNP degree program — the only such program in the state of New Jersey.
Launch of a new undergraduate curriculum that embraces population health and incorporates the new CCNE Essentials.
Awards and accolades received by our faculty members, including the appointment of our own Jeffery Kwong (DNP, MPH, AGPCNP-BC, FAANP, FAAN) as the co-medical director of the HIV & Aging initiative of the American Academy of HIV Medicine.
So, where are we one year later? We remain saddened by the tragedies of last year but persist in our dedication to excellence in nursing education, patient care, research, service, and scholarship, as we work to eliminate health disparities and social injustices.
As you explore this issue of Rutgers Nursing magazine, I hope that you enjoy reading more about us…one year later.
Linda Flynn, PhD, RN, FAAN
Dean and Professor, Rutgers School of Nursing
* Funding total represents collaborative effort with corresponding faculty at Rutgers Institute for Health, Health Care Policy, and Aging Research.