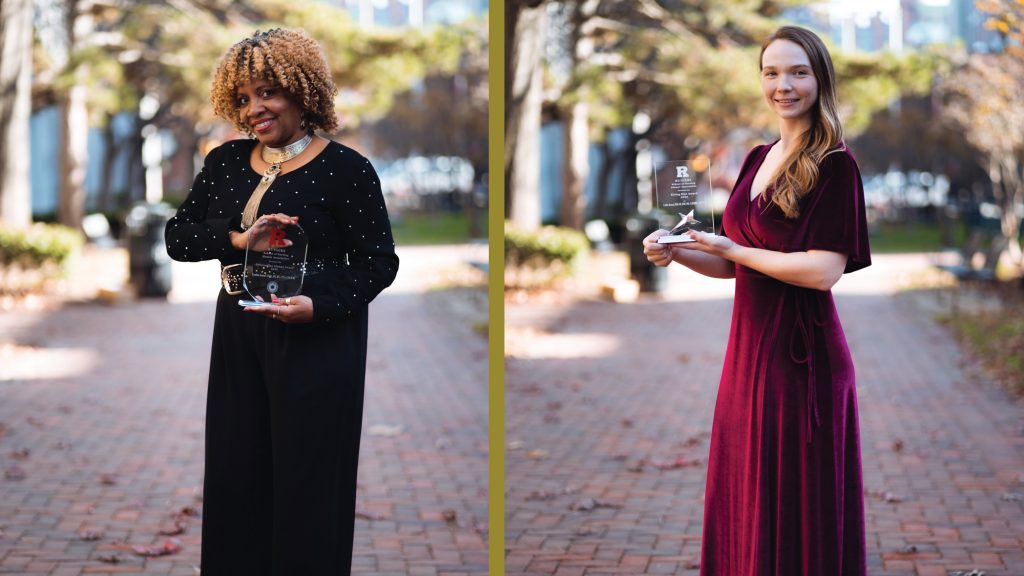 "I wish that I was standing in front of all of you raising a glass in toast to all of the great work that nurses have done in 2020, especially during this global pandemic," said Mary Anne Marra (DNP, RN,NEA-BC).
With the world on lockdown, Marra, president of the Rutgers School of Nursing Alumni Association, greeted supporters of the association's annual fundraising gala—this time, held virtually. The mixed-media, pre-recorded gala presentation was launched last December 10, following a champagne toast broadcast on Facebook Live.
"I've always been proud to be a nurse, and a Rutgers nurse, but never to the level of pride that I have felt during this past, extremely challenging year," Marra added. "Thank you to all those who are joining with us to recognize and support excellence in nursing and nursing education."

Continuing its annual tradition, the alumni association presented scholarships to 12 School of Nursing students and bestowed awards on two remarkable alumni.

Cynthia E. Samuel (PhD, RN, CSN), received the Outstanding Alumni Award. An alumna ('84) of the BS in Nursing program, Samuel was honored for her distinguished, 34-year career as a school nurse with the Irvington Public Schools; her dedication to improving health and well-being in urban communities; and her support of the alumni association, where she's served as both president and treasurer.

Caitlin Kenny (MSN, RNC-OB, C-EFM) received the 2020 Rising Star Alumni Award. A magna cum laude graduate of the BS in Nursing program ('13), Kenny serves as an RN in a New Jersey hospital's high-risk obstetrics unit. An advocate for nursing education, she helps train undergraduate nursing students completing clinical rotations and co-chairs a hospital mentorship committee that works to support and retain new graduate employees.

To view the 2020 Alumni Scholarship & Awards Virtual Gala and to learn about upcoming alumni events and opportunities to get involved, visit nursing.rutgers.edu/alumni.