Edna Cadmus, PhD, RN, NEA-BC, FAAN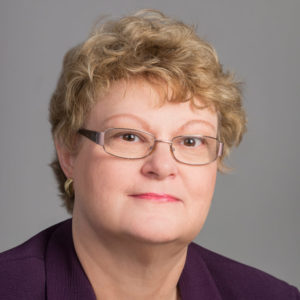 Clinical Professor & Specialty Director, Nursing Leadership Program - Executive Director of the New Jersey Collaborating Center for Nursing (NJCCN)
Division of Advanced Nursing Practice
Newark
ACK 236
(973) 353-1428
Specialty: Leadership, workforce solutions, community engagement
Dr. Edna Cadmus is an experienced nursing executive who led New Jersey's Englewood Hospital and Medical Center to Magnet designation and re-designation three times. In 2010, she joined Rutgers School of Nursing, serving as the clinical professor and specialty director of the graduate nursing leadership tracks. She designed and implemented the three tracks that are currently offered at the school.
Dr. Cadmus is also the executive director of the New Jersey Collaborating Center for Nursing (NJCCN). Established by state legislation in 2002 and housed at Rutgers School of Nursing, NJCCN works on behalf of nurses to provide evidence-based recommendations to policy makers and leaders of the profession regarding the nursing workforce and its impact on patient care. The center has developed workforce reports for the governor, current workforce trends, and educational capacity reports to assist employers and legislators in decision-making. Its current focus is on nursing demand in various health care industries and creating solutions to meet the health care needs of New Jersey residents.
Dr. Cadmus additionally serves as co-lead for the New Jersey Action Coalition (NJAC), one of 51 groups nationwide focused on implementing recommendations from the Institute of Medicine's landmark report, "The Future of Nursing." She was the co-principal investigator for the State Implementation Program Grant from the Robert Wood Johnson Foundation on academic progression. NJAC's primary focus includes moving nurses into the communities to build a culture of health and mental health literacy.
More recently, Dr. Cadmus was appointed as board chair of the Commission for Pathway to Excellence for the American Nurses Credentialing Center. The Pathway to Excellence is the premier designation for healthy work environments where nurses are supported and flourish. Dr. Cadmus previously held an academic seat and the vice chair for the commission.
She was also the co-principal investigator on a funded project by the Centers for Medicare and Medicaid Services (CMS) on developing, implementing, and evaluating long-term care nurse residency programs. She was most recently a principal investigator on a funded project by the New Jersey Health Initiative on school nurse health leadership.
Prior to joining Rutgers School of Nursing, Dr. Cadmus was a staff nurse at Columbia Presbyterian Medical Center in New York City. Her career progressed to numerous nursing leadership roles, including 16 years as senior vice president for patient care services at Englewood Hospital and Medical Center. She serves on national and state boards and committees.
Dr. Cadmus earned her PhD in nursing at Adelphi University, her master's in nursing education from the Teachers College of Columbia University, her bachelor's in nursing from William Paterson University.
Learn more