Rutgers School of Nursing faculty ranked among world's most influential scientists
October 25, 2022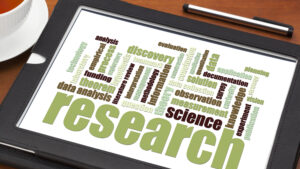 Four Rutgers School of Nursing faculty are ranked in the top two percent of the world's most influential scientists according to a database released this month by a Stanford University researcher. Produced using bibliometric information (citation metrics) contained in the Scopus database of peer-reviewed works, the Stanford list is largely considered to be the most prestigious of its type. The School of Nursing faculty included in the 2022 ranking are:
Published by John P.A. Ioannidis on October 10, the database ranks top-cited scientists for career-long and single recent year impact of their scholarly work. Scientists are classified into 22 scientific fields, such as biomedical research, clinical medicine, public health & health services, and 176 subfields, including nursing.
The list selection is based on the top 100,000 scientists by their composite citation score (c-score) (with and without self-citations) or a percentile rank of 2% or above in the sub-field. The career-long data base includes 195,605 scientists and 200,409 scientists are included in the single recent year dataset. The current ranking is based on the Sept 1, 2022 snapshot from Scopus, updated to end of citation year 2021. This work uses Scopus data provided by Elsevier through ICSR Lab (https://www.elsevier.com/icsr/icsrlab).
The presence of four Rutgers School of Nursing faculty on this prestigious list reflects not only the extraordinary influence of each individual scholar but also the School of Nursing's outstanding commitment to advancing nursing science that improves lives.