Kenneth Gyan, health care hero and future nurse scientist
March 7, 2022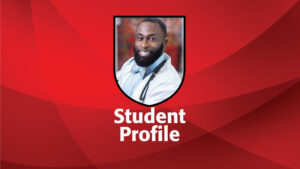 Raised in Newark, New Jersey to Ghanaian parents, Kenneth Gyan (MSN, BSN, BS) strives to improve health outcomes for his community. As a developing nurse scientist enrolled in the PhD in Nursing program at Rutgers School of Nursing. Gyan hopes his research will lead to innovative "interventions that can be implemented to stem the rise in sexually transmitted infections," especially in the city of Newark.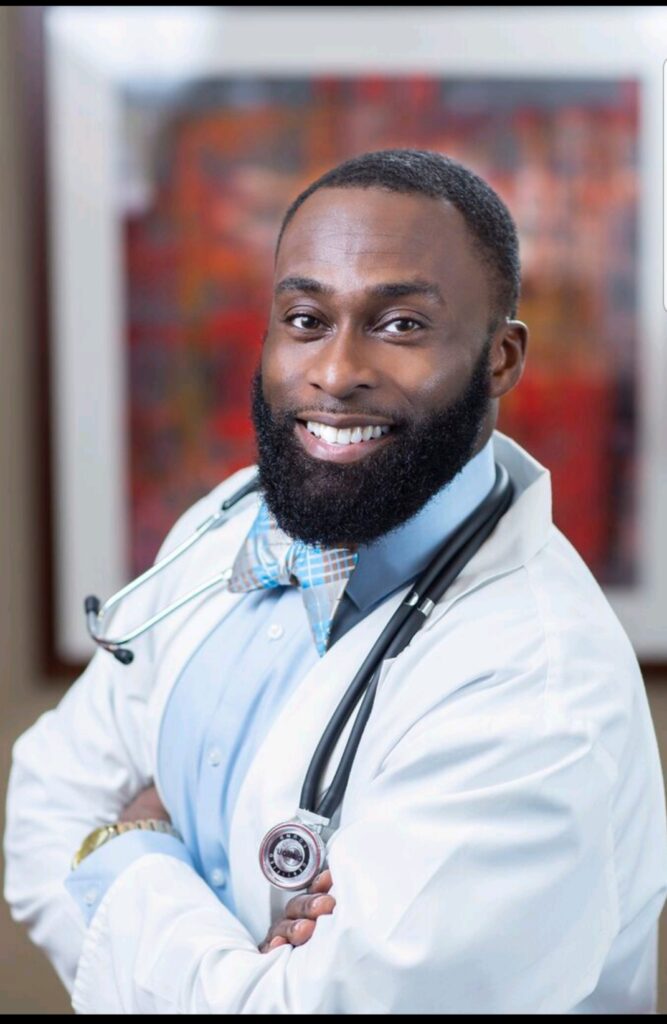 Through his work as a family health nurse practitioner with the Department of Health and Community Wellness, Mary Eliza Mahoney Health Center in Newark, New Jersey, Gyan aims to provide "accessible and efficient care to those who are underserved and uninsured." In 2021, he received a Healthcare Heroes Award from the New Jersey Primary Care Association for his services to the community of Newark and for his involvement in helping to test and care for patients who had Covid-19.
Gyan studied Biology at Montclair State University where he earned his first bachelor's degree. Then, in a turnaround, he decided to pursue a career in nursing and completed the second-degree BS in Nursing program at Rutgers, where he also earned his MSN.
He was drawn to nursing as it gave him the opportunity to advocate for patients in a way that would lead to greater autonomy for the patients themselves. In addition to his clinical work, Gyan's professional experiences include serving as a developmental specialist with the Education Opportunity Fund program at Rutgers School of Nursing. This experience—yet another connection with the nursing school—taught him to "be innovative, culturally sensitive, adaptable, and have strong interpersonal skills."
Gyan served as a fellow in the Minority Nurse Leadership Institute program at Rutgers School of Nursing before entering the PhD in Nursing program. Gyan stresses the importance of the academic community, particularly the guidance of his faculty, as well as his 2020 cohort. He also credits the support of his family.
For his PhD research, Gyan is using two established scientific concepts—Theory of Planned Behavior and the Health Belief Model—to study factors contributing to lack of HPV education and low HPV vaccination rates among young African American males.
When not studying or working as a nurse practitioner, Gyan works on bodybuilding. He placed fourth in a bodybuilding competition in August 2021 and is currently preparing for another competition taking place in Bloomfield, NJ in March 2022.
Learn more about the PhD in Nursing program at Rutgers School of Nursing.