Students from the Nurse Anesthesia program at Rutgers School of Nursing.
A nurse anesthesiologist is an advanced practice nurse who is specially trained and certified to administer anesthesia to patients in a variety of settings and for a variety of procedures, just as a physician anesthesiologist does. Upon completing their education, graduates are eligible to sit for the national certification examination to be licensed as a Certified Registered Nurse Anesthetist (CRNA).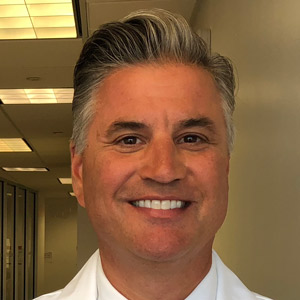 Dr. Thomas Pallaria (DNP, APN/CRNA), director of the Nurse Anesthesia program at Rutgers School of Nursing, shares the top five reasons why pursuing a nurse anesthesia career might be right for you.
1) Broad range of practice
The scope of practice for a Certified Registered Nurse Anesthetist (CRNA) is the most complex of all the advanced practice options in nursing. It offers the most invasive procedures and the full range of anesthesia practice, such as general anesthesia, specialty-based procedures such as cardiac, pediatrics, neurosurgical, and obstetrical, regional anesthesia, sedation, and pain management.
2) Autonomy and professional respect
A career in nurse anesthesia offers a high degree of practice autonomy and professional respect, whether in surgical or obstetrical units in a hospital, ambulatory care centers, ketamine clinics, office-based settings, or U.S. military clinical settings.
3) High demand
Opportunities in the field of nurse anesthesia are expanding with no signs of slowing down. In fact, the specialty is expected to grow more than 30 percent in the next decade.
4) High earning potential
The degree of patient care responsibility and the complex, exacting nature of the profession is commensurate with financial compensation. Nurse anesthesiologists, on average, are among the highest-paid of all those in advanced practice and leadership roles.
5) Professional fulfillment
Nurse anesthesiologists enjoy one of the most rewarding professions within the health care industry, with the support of over 57,000 CRNAs across the country. Although there are tens of thousands of providers within its ranks, CRNAs are part of a small, unique community with local, regional, and national ties that ensure a cohesive approach to safe, efficient anesthesia care for their patients.
Learn more about the Nurse Anesthesia program at the Rutgers School of Nursing.