Sharon Anderson, DNP, APN, NNP-BC, AGN-BC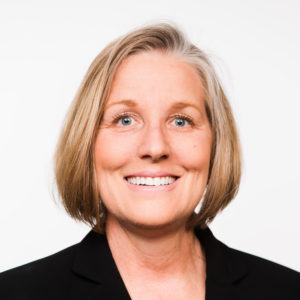 Assistant Dean, Interim Specialty Director for the Women's Health NP Program, and Associate Professor
Division of Advanced Nursing Practice
Newark Health Sciences
SSB 1126D
(973) 972-6659
Specialty: Neonatology, pediatrics, pediatric genetics, newborn screening, inborn errors of metabolism
Drawing on experience gained during a career in nursing and academia of more than 30 years, Sharon Anderson serves as Assistant Dean for the Division of Advanced Nursing Practice in the Division of Advanced Nursing Practice at Rutgers School of Nursing and also as an assistant professor at the school. Her teaching, service, and scholarship focuses on the care of one of our most vulnerable populations – high-risk infants and children with genetic and inherited metabolic disorders.
As an advanced practice nurse in genetics with a faculty practice in Medical Genetics at Rutgers University's Robert Wood Johnson Medical School, Dr. Anderson's primary clinical and scholarly interests are newborn screening, inborn errors of metabolism, and pediatric genetics. She has presented at dozens of state and national forums and authored numerous peer-reviewed publications that highlight her expertise and passion for the fields of neonatology, pediatrics, and metabolic and pediatric genetics.
More than a decade ago, Dr. Anderson transitioned to academia – serving as instructor in the Accelerated Second Degree Program at the University of Medicine and Dentistry of New Jersey School of Nursing, which merged with Rutgers School of Nursing in 2016. After that merger, in addition to her faculty role as assistant professor, she also served as co-director of the RN to BS in Nursing Program.
Earlier in her nursing career, she was a staff neonatal intensive care nurse and nurse practitioner prior to taking on the role of coordinator/nurse practitioner at the Regional Center for Inherited Metabolic Disorders, Institute for Genetic Medicine. at St Peter's University Hospital in New Jersey.
In addition to a doctor of nursing practice degree earned at La Salle University, Dr. Anderson holds a master's degree in perinatal nursing (neonatal nurse practitioner track) from the University of Pennsylvania, and a bachelor's degree in nursing from LaSalle University. She attended the National Institute of Nursing Research (NINR), National Institutes of Health, Division of Intramural Research, Summer Genetics Institute, and participated in transformational and higher education leadership training through the American Association of Colleges of Nursing and HERS Institute.
Learn More