Message from the Dean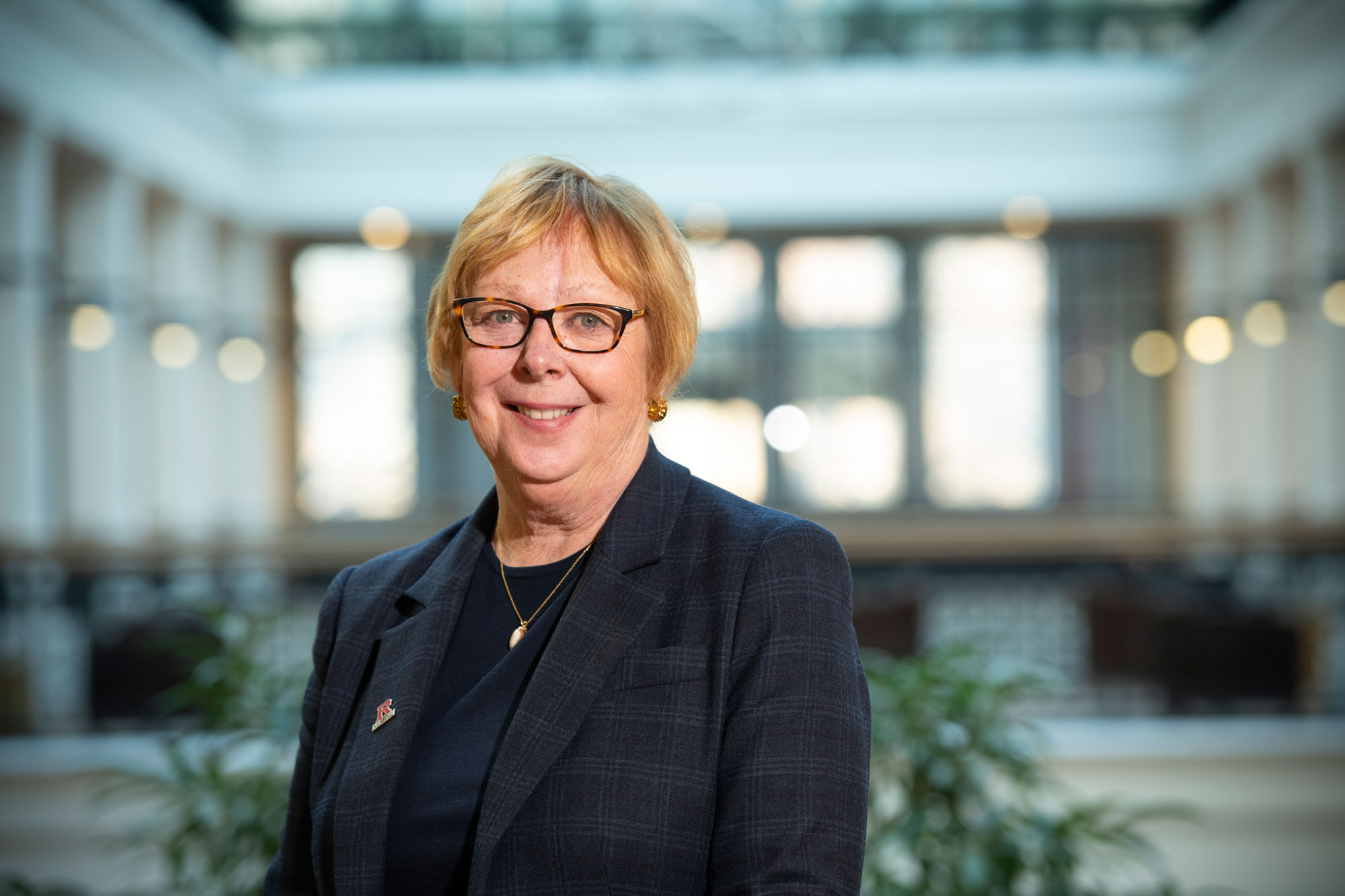 As the new dean of Rutgers School of Nursing, I am excited to present to you the inaugural issue of Rutgers Nursing magazine.
I will confess, however, that this is not the welcome letter that I had originally drafted as interim dean just a few months ago, in a pre-COVID world. Since then, a pandemic has shaken the globe claiming tens of thousands of lives, an economy has struggled in its wake, and the tragic killings of George Floyd, Breonna Taylor, and Ahmaud Arbery have once again shined a light on issues of racial and systemic injustice.
At the time of the original writing, I spoke honestly of our faculty, staff, and students as representing Excellence in Action. At this very moment—with our school located in a region that has been hard hit by the pandemic, and a profession that is committed to reducing social disparities in health care, be they racial or economic—Excellence in Action is more than an ideal—It's a reality that I experience in powerful ways as I interact with our community.
Excellence in Education
Over the last several months, our expert faculty collaborated with instructional designers and converted in-class education to state-of the-art remote education in one week, allowing learning to continue even in the midst of a public health crisis. At the same time, we prepared 100 undergraduate students to conduct COVID-19 testing and contact tracing as part of their unique community health experience, and accelerated the curriculum so that 354 new nurses could support their valiant but weary colleagues by graduating ahead of schedule.
Excellence in Faculty Practice
Partnering with more than 14 health care systems and 200 clinical sites, our faculty practitioners have been on the front lines caring for COVID positive
patients and providing patients with access to primary care during these challenging times.
Excellence in Global Partnerships
Despite the pandemic, our Center for Global Health Nursing, in collaboration with the Rutgers Global Health Institute, is working with the University of Botswana to train a distinguished oncology nursing workforce. Likewise, our programs in other regions of Africa and South America are addressing similarly important issues, such as reducing maternal mortality.
Excellence in Research
With $55 million per year in external funding, our expert nurse scientists and practitioners are producing cutting-edge evidence to inform health equity initiatives at home and abroad. From developing and testing mobile mental health interventions in Europe, to reducing unnecessary emergency department visits in the U.S, our nurse scientists are influencing practice, policy, and patient outcomes through their important work.
Excellence in Diversity
As one of the largest schools of nursing in the U.S., we see an annual enrollment of nearly 2,000 students. Committed to preparing a nursing workforce that reflects the diversity of our country, we are proud that nearly 59 percent of our students come from minority backgrounds. Woven into the DNA of our profession is the call to provide compassionate and competent care without discrimination, while upholding the dignity of every person. To support the experience of our entire School of Nursing community—students, staff, faculty, and alumni—I have created and will chair the Dean's Standing Committee on Anti-Racism and Anti-Bias.
Noteworthy Alumni
More than 12,800 strong, Rutgers School of Nursing alumni are making an impact across the nation, and across the globe, in myriad settings and roles. Alumni include fellows of the American Academy of Nursing, designated Academy Edge Runners, elected policymakers, and the New Jersey commissioner of health, to name a few.
We hope that you enjoy reading this inaugural issue of Rutgers Nursing magazine. Finally, to nurses everywhere—thank you for all that you do!
Linda Flynn, PhD, RN, FAAN
Dean and Professor