Rutgers School of Nursing receives national award for advancing men in nursing–for the 6th year running.
November 6, 2023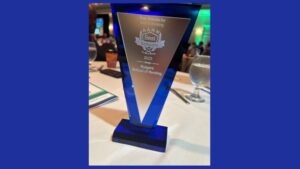 For the sixth consecutive year, Rutgers School of Nursing has received the Best Schools for Men in Nursing Award for its outstanding work promoting gender diversity in nursing. The award was presented by the American Association for Men in Nursing (AAMN) at its annual conference held last month in Denver, Colorado.
The prestigious AAMN award acknowledges excellence in recruiting and retaining men in nursing programs, fostering inclusive learning environments, and raising awareness of male nurses' important contributions to the profession. In further testimony to its commitment to advancing diversity in nursing education and practice, the School of Nursing received the Higher Education Excellence in Diversity Award (HEED) from Insight Into Diversity magazine in 2022 and 2023.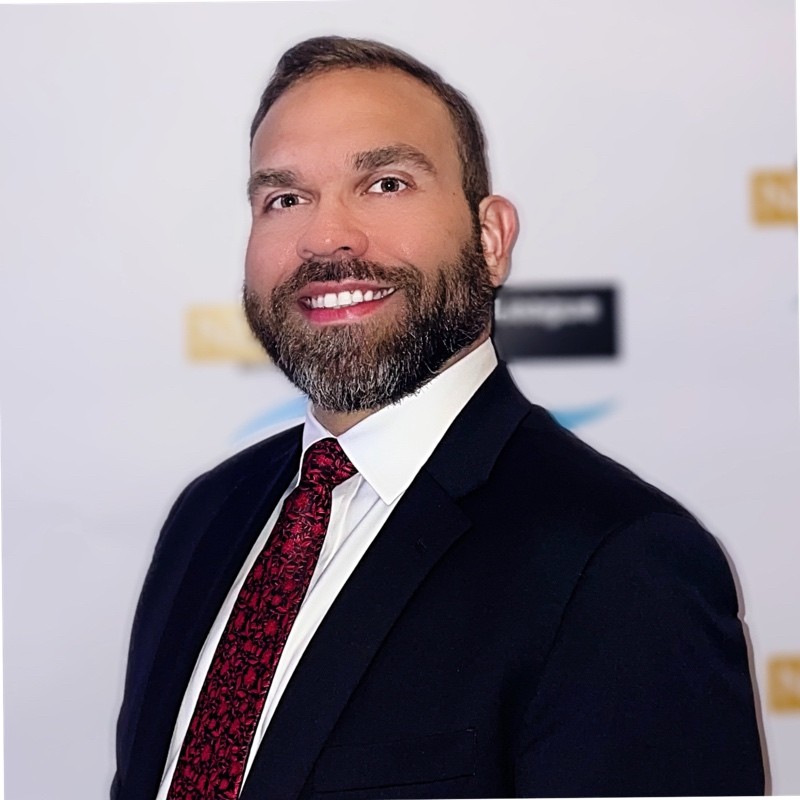 Representing Rutgers School of Nursing at the conference were undergraduate nursing students Satya Thakor, president of the school's AAMN chapter, and John Lam, vice president. They were joined by other student chapter officers Mark Kaldes, Dev Gandhi, and Kyrollos Boktor. Accompanying the group were Kyle D. Warren (PhD), senior vice dean of student affairs and administration, and Kofi Polley (EdM), director of administration and advisor for the AAMN chapter.
Carlos Serrano (MS, RN, CPNP-PC, CNE), a lecturer at the School of Nursing and member of AAMN for more than 20 years, attended the conference in his new role as a recently elected member of the organization's board of directors.
Warren commended Polley for his guidance of the chapter and saluted the nursing students for their service to the school and the profession. "Under Mr. Polley's leadership, they have promoted men's health issues and emphasized the value men bring to nursing," said Warren.
Thakor and Lam found the conference profoundly informative. "I gained valuable insights into nursing research and career paths open to men," said Thakor. Lam agreed, adding that networking and educational sessions "broadened my understanding of diversity and how to advocate for all patients."
Their participation underscored Rutgers' long-standing dedication to cultivating an inclusive learning environment. With men comprising over 14% of its student body, Rutgers surpasses the national nursing workforce average of 12 percent.
This year's School of Nursing delegation to the AAMN conference was happy to meet up with friends such as alumnus Jeremy Baptista (BS'21, RN), a former president of the Rutgers AAMN chapter. When accepting the Men in Nursing Award three years ago, Baptista said, "We're honored and will continue advocating for acceptance and support of men in our field." As its winning streak continues, Rutgers remains a leader in promoting diversity within nursing.