Contact Hours: 64
Course Dates
Coming Soon in February! Join our mailing list here to be notified when new dates are scheduled. Sign up for notification
Registration & Fees
$1,500 General Registration
$1,250 Rutgers School of Nursing Faculty, Students, Preceptors and Alumni (Legacy UMDNJ)
Advanced registration and payment is required for all programs.
Class size is limited to 25 participants.
Description
Sexual Assault Response Teams (SARTs) provide coordinated interagency, interdisciplinary responses that make victims' needs a priority. SARTs incorporate the participation of medical professionals, forensic specialists, social workers, attorneys, members of law enforcement and the courts, and clergy.
Professional nurses, including nurse practitioners and nurse midwives, must intervene in a way that speaks to the context of each victim's circumstance while facilitating the unique roles and responsibilities of each teams member who is called to respond to sexual assault.
This foundation course is designed for those who wish to ensure a skillful forensic assessment and interview while creating a more compassionate and efficient response to the victims of sexual abuse.
The program combines both in-person classes and online modules covering procedures of the forensic assessment and evaluation, and treatment of a sexual assault injury in adults, forensic concepts, documentation, evidence collection, legal aspects, and the role of each provider, from initial intervention to legal case and courtroom management.
This course meets the education requirements for the International Association of Forensic Nurses (IAFN) standards for adolescent, adult, and pediatric SANE education and the requirements of the NJ Board of Nursing for SANE Education.
Objectives
By the completion of this course, participants will be able to:
Cite core concepts of basic sexual assault response teams.
Demonstrate the basic forensic sexual assault exam.
Discuss the psychological and social consequences of sexual assault.
Describe and discuss the nature of physical injuries arising from nonconsensual sexual contact.
State CDC protocols for pregnancy prevention, STD/HIV identification, prophylaxis and treatment.
Identify special issues regarding sexual assault across the lifespan, including diverse and special needs populations.
Discuss responsibilities relative to the legal/social support systems including: testifying, qualifying as fact and expert witness, responding to subpoenas, and working with prosecutors, victim witness advocates and rape crisis advocates.
Practice sample questions in content areas tested on the SANE-A examination.
Faculty
All faculty have a minimum of a master's degree in nursing and are clinically active in their field.
Location & Maps
Newark Campus Offerings are held at
Rutgers School of Nursing
65 Bergen Street
Newark, NJ
View Maps
Planners and Speakers have no conflicts of interest to disclose regarding this educational activity.
There is no commercial support or sponsorship for this activity.
Questions?
cpdn@rutgers.edu
973-972-6655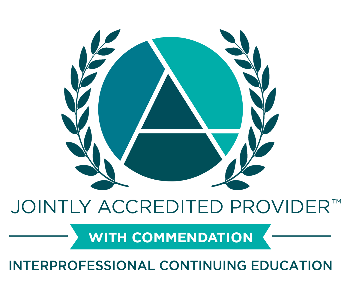 In support of improving patient care, this activity has been planned and implemented by Rutgers Biomedical and Health Sciences and Joint Provider. Rutgers Biomedical and Health Sciences is jointly accredited by the Accreditation Council for Continuing Medical Education (ACCME), the Accreditation Council for Pharmacy Education (ACPE), and the American Nurses Credentialing Center (ANCC), to provide continuing education for the healthcare team.