In support of Rutgers' commitment to health and safety for all members of its community, the University has updated its Immunization Requirements for Students to include the COVID-19 vaccine. This health policy update means that, with limited exceptions, all students planning to attend this course must be fully vaccinated.
81 contact hours
Course ID:NSRC
May 1 – June 30, 2024
Registration & Fees
Advanced registration and deposit payment is required to secure a place in the RN Skills Refresher Course.
$2050.00 General Registration
$1750.00 Rutgers School of Nursing Faculty, Students, Preceptors and Alumni (Legacy UMDNJ)
DEPOSIT REQUIRED – $500, non-refundable.

A deposit of $500 is required to secure a place in the RN skills Refresher course with balance paid in full one month prior to start date. No refunds will be made 30 days prior to the first day of class and/or if documentation is not submitted on time.

*Note: Class size is limited to 30 participants. Early registration is advised so requirements of physical exam, background check, malpractice insurance, and current CPR certification can be completed prior to start of clinical practice.
Deadline to register is Friday, April 26, 2024.
Description
This course is designed to provide inactive nurses with an update of both the theoretical content and clinical practice needed to return to employment in nursing. Content will include the nursing process, nursing assessment, legal-ethical issues, common IV and drug therapy and medical- surgical conditions encountered in contemporary practice. Participants can expect to received up-to-date information on health problems, new technology and the current role expectations of the registered professional nurse. Experienced faculty in a supportive environment will assist the nurse who wishes to return to bedside nursing. Clinical experiences will help the nurse gain confidence and skill in order to be able to function with adult medical/surgical clients.
A Rutgers, School of Nursing certificate will be awarded upon completion of the program.
Who Should Attend: Inactive registered nurses who are considering returning to full or part-time employment or those who have let their licenses lapse.
Requirements
All requirements are due after registration and prior to the start of the Online portion of the course.
Current, valid New Jersey registered nurse license or a letter of permission to practice under supervision from the New Jersey Board of Nursing
Individual professional liability insurance
Current American Heart Association Healthcare Provider BLS certification
Background check – via Castle Branch
Drug screen – completed week before clinicals
Physical examination
Copy of Health Insurance Card
Required immunizations (Including Covid-19)

*Note: Nurses from other States are required to have a valid New Jersey license in order to participate in clinical practice. You must allow at least 8 weeks for the application process through the New Jersey State Board of Nursing. For those who have had their license lapse, permission may be granted by the New Jersey Board of Nursing for participants to do clinical practice under supervision..
Class Information
Lecture and discussion will take place online and clinical experiences will take place at an appropriate institution.
The didactic portion of the course begins November 29, 2023. This portion is online and self-paced, and must be completed by December 30, 2023.
The clinical portion will take place over 4 days in January 2024.
Saturday, January 13, 2024
Sunday, January 14, 2024
Saturday, January 20, 2024
Sunday, January 21, 2024
Content will afford the RN up-to-date information on health problems, new technology and the current role expectations of the registered professional nurse.
Clinical Information
Clinical experience on an inpatient hospital unit as arranged includes responsibility for direct patient care and administration of medications.
Transition from classroom to patient care is facilitated by faculty supervision of no more than 10 students in a group.
All students must attend clinical sessions in an appropriate uniform.
Identification badges provided must be worn at all times.
Faculty
All faculty have a minimum of a master's degree in nursing and are clinically active in their field.

Planners and Speakers have no conflicts of interest to disclose regarding this educational activity.
There is no commercial support or sponsorship for this activity.
Questions?
cpdn@rutgers.edu
973-972-6655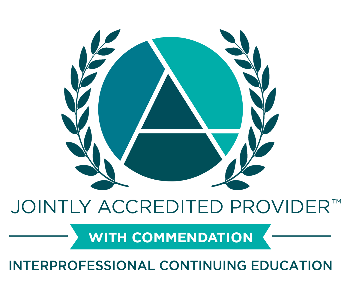 In support of improving patient care, this activity has been planned and implemented by Rutgers Biomedical and Health Sciences and Joint Provider. Rutgers Biomedical and Health Sciences is jointly accredited by the Accreditation Council for Continuing Medical Education (ACCME), the Accreditation Council for Pharmacy Education (ACPE), and the American Nurses Credentialing Center (ANCC), to provide continuing education for the healthcare team.