A Commitment to Excellence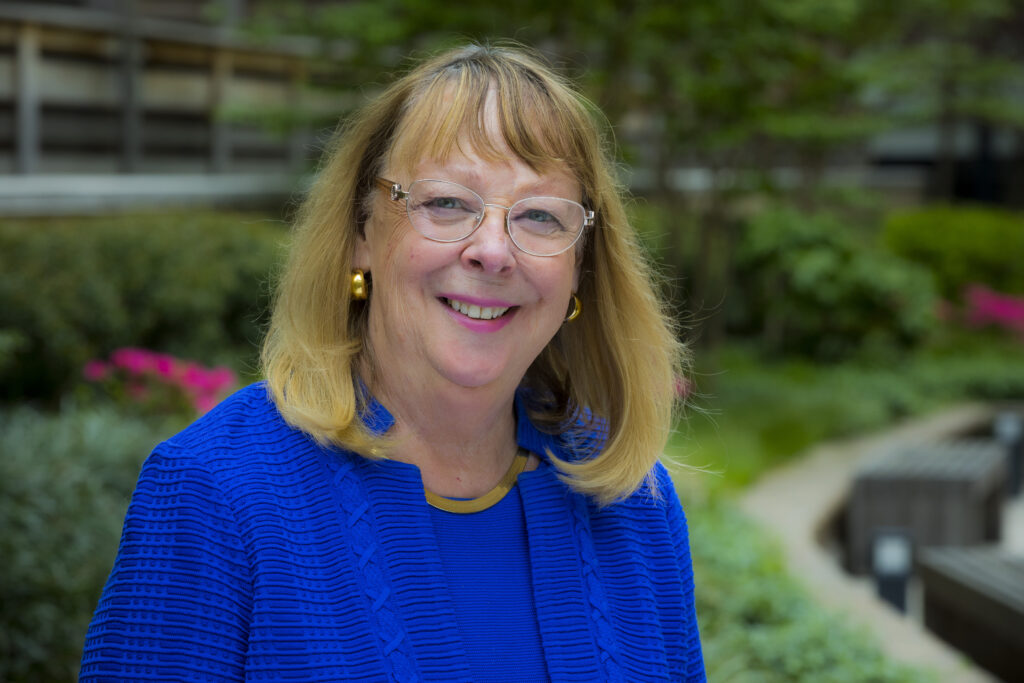 To our Students, Staff, Faculty, Alumni, and Friends,
At Rutgers School of Nursing, our motto is Excellence in Action. Yet, I want to take this opportunity to assure you that our pursuit of excellence is far more than a catchy slogan. We incorporate the pursuit of excellence into our curriculum, our teaching, our research, our faculty and staff development, our policies, and our practices. As this new academic year begins, I want to report on the pursuit of excellence in two important arenas:
(1) teaching and (2) practices aimed at the eradication of racism and bias.
Excellence in Teaching
Through the School of Nursing's Center for Educational Research and Innovation (CERI) and our experts in instructional design, we continually support our faculty in their pursuit of excellence in curriculum development, innovative teaching strategies, and expert pedagogical practices.
The results of this support are outstanding. Out of the 348 schools that offer a Doctor of Nursing Practice (DNP), U.S. News & World Report Best Graduate Programs 2023-2024 ranks our DNP program #6 in the nation; of the 552 Master's in Nursing programs in the U.S., we are ranked at #14. It's not only our graduate programs that shine in outstanding achievement. U.S. News ranked our undergraduate program at #31 out of 656 programs, placing us among the nation's top five percent of programs and the No. 1 program in New Jersey (Best Colleges 2024).
Our commitment to faculty teaching excellence and outcomes has not gone unnoticed. Rutgers School of Nursing is designated as a National League of Nursing Center of Excellence in Nursing Education. We are honored by this designation and are ever-committed to supporting our faculty in the pursuit of teaching excellence. For six years in a row, beginning 2018, Our school has received the Best Schools for Men in Nursing Award from the American Association for Men in Nursing.
Pursuing Excellence in Equity
We are also pursuing excellence in action as we acknowledge and address systemic racism. We are proud that 60 percent of our student body is from underrepresented minority populations; but we also realize that diversity, inclusion, and equality are more than just numbers. Consequently, we are embarking on a three-pronged approach to identifying and eradicating any vestiges of racism and bias within the School of Nursing.
Our approach begins with a series of Dialogue-to-Action sessions led by Dr. Timothy Eatman, a renowned scholar and advocate on institutional equality in higher education. The purpose of the Dialogue-to-Action sessions is to hear the concerns and experiences of staff, faculty, students, and alumni. It is, in short, an organizational assessment of where we are and where we need to go. The second prong is the establishment of the Dean's Standing Committee on Anti-Racism and Anti-Bias. This committee, comprised of 10 staff, faculty, student, and alumni representatives, has the following charge:
A permanent committee, reporting directly to the Dean, whose mission is to make actionable recommendations to the Dean for the purpose of addressing and eradicating racism and bias within the School of Nursing. Actionable recommendations should arise from quantitative and qualitative information, including but not limited to: findings from focus and dialogue groups, hotline complaints, reviews of the literature including reviews of best practices, and collective concerns and recommendations from students, staff, faculty, alumni, and/or other members of the Rutgers School of Nursing community.
The third prong is already in place—an anonymous complaint hotline giving students, faculty, staff, and alumni an opportunity to report concerns or incidences directly to me in real time.
In closing, please be assured that at Rutgers School of Nursing, we take our commitment to excellence very seriously. I have only provided an update on two areas in which excellence is being pursued—there are many more. Additional updates will be forthcoming. In the meantime, stay healthy, stay safe, be courageous, and be strong.
Sincerely,
Linda Flynn, PhD, RN, FAAN