Wednesday, May 6th, 2020
2:00pm – 3:00pm
WebEx Events
WebEx details will be shared after signing up.
Speakers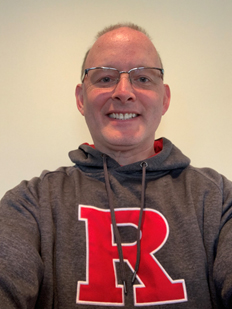 Dan Bonner is a Rutgers Alumnus having graduated in 1995 with a degree in Administration of Justice from Rutgers New Brunswick. Dan continued his education at Penn State University where he received an MBA with a concentration in Finance and currently works for a French bank in New York City.

In 1997, Dan began having health issues and was ultimately diagnosed with ulcerative colitis, an autoimmune disorder. In 2001, he was diagnosed with a rare liver disease called, Primary Sclerosing Cholangitis (PSC) culminating in a liver transplant in 2005. Since that time, Dan has become a published author and speaker, having spoken at places such as New Jersey City University, University of Southern Mississippi, the Hospital of the University of Pennsylvania, Bayonne Community Medical Center, Gift of Life, HOSA – Future Health Professionals, and numerous high schools, middle schools, and religious organizations.

In his spare time, Dan takes classes to produce and DJ his own music, travels and fishes all over the world, and enjoys time at the Jersey Shore.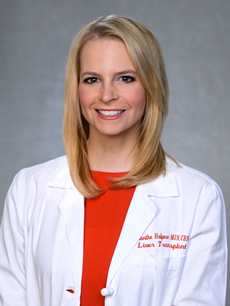 Samantha Halpern, MSN, CRNP, is a board certified Family Nurse Practitioner from the American Academy of Nurse Practitioners. She received a Bachelor of Health Sciences Degree at the University of Missouri-Columbia and a Bachelor of Science Degree in Nursing at the Goldfarb School of Nursing at Barnes-Jewish College, graduating from both with honors.

Samantha worked as a registered nurse on the bone marrow-transplant unit at Barnes-Jewish Hospital and then on the solid organ transplant unit at Baylor University Medical Center. While working, she earned a Master of Science in Nursing Degree at Texas Woman's University and then joined the Hospital of the University of Pennsylvania as a Liver Transplant Nurse Practitioner where she currently works. With over 10 years of experience in transplant, Samantha plays a critical role in managing the care of liver transplant recipients and has received numerous awards for her work with this patient population. She is a published author, speaker, and member of the American Society of Transplant Surgeons.

In her spare time, Samantha can be found travelling to places near and far or just spending quality time with friends and family. Laughter is the key to her well-being!