Melinda L. Jenkins, PhD, FNP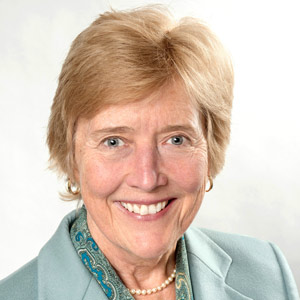 Associate Professor, Informatics Specialty Program Director
Division of Advanced Nursing Practice
Newark Health Sciences
SSB 1025C
(973) 972-3779
Specialty: Clinical and consumer informatics, data quality, primary care, access to care, quality of care
Duties of the Associate Professor & Informatics Specialty Program Director
Admit, advise, and approve graduation of nursing informatics students
Collaborate with Advanced Practice Division faculty on DNP curriculum evolution
Direct the foundational graduate Information Technology course
Collaborate with interdisciplinary colleagues in research and writing projects
Contribute to national and international nursing informatics activities
---
An experienced primary care nurse practitioner and administrator with exceptional credentials in clinical and consumer informatics, Dr. Melinda Jenkins serves as an Associate Professor, Clinical Scholar track, and Informatics Program Specialty Director, in the Division of Advanced Nursing Practice at the Rutgers School of Nursing.
Leveraging her background in research, education (including online teaching), and clinical practice, Dr. Jenkins works to assure that advanced practice nurses educated at Rutgers develop strong evidence-based decision-making with an informatics foundation – using information science to acquire, store, and use patient information in electronic form to guide and improve care. She focuses on use of standardized terminology in electronic nursing documentation to develop systems for high-quality, coordinated care and improved outcomes. In addition to teaching, Dr. Jenkins plans to participate as a family nurse practitioner in the Rutgers Community Health Center.
For five years at the National Institutes of Health (NIH), Center for Scientific Review, Dr. Jenkins managed regular meetings for scientific merit peer review of multidisciplinary clinical informatics research and related small business applications. The interdisciplinary group of expert reviewers included nurses, physicians, engineers, computer scientists, economists, statisticians, and others. Dr. Jenkins received two NIH Director's Awards. In addition to managing NIH expert review, Dr. Jenkins oriented 60 patient and family stakeholder reviewers for the initial peer review for the Patient Centered Outcomes Research Institute (PCORI), established under the Affordable Care Act.
Earlier, as Coordinator of Consumer Informatics for the Primary Care Information Project at New York City's Department of Health and Mental Hygiene, Dr. Jenkins implemented and evaluated a patient portal tethered to the electronic health record promoted citywide.
She worked with the National Library of Medicine to develop MedlinePlus Connect. Available as a free web application or as a web service, the tool will link a patient portal or an electronic health record to MedlinePlus.gov, NIH's online encyclopedia, featuring information about diseases, conditions, and wellness issues in lay language. The web site has reputable up-to-date information in over 40 languages, to enhance patient knowledge about a diagnosis, medications or laboratory tests.
Dr. Jenkins' experience also includes directing the University of Pennsylvania's Family Nurse Practitioner Program (FNP) while providing primary health care at a federally-funded, nurse-managed health center in a Philadelphia public housing complex. While in Pennsylvania, she led a state-wide consortium to obtain prescriptive authority for advanced practice nurses. At Columbia University, she taught advanced practice nurses and informatics, and co-directed Dr. Suzanne Bakken's HRSA-funded training program to integrate informatics content into advanced practice education – developing, implementing and evaluating a mobile encounter log for each of the nurse practitioner specialty programs to use.
Since 2005, in addition to her academic and research work, Dr. Jenkins is an independent consultant working to advise applicants for NIH funding and to integrate consumer informatics into primary care.
Dr. Jenkins earned her bachelor's and master's degrees in nursing at the University of Missouri-Columbia and her PhD in nursing at the University of Pennsylvania. She also conducted post doctoral study in  informatics at Columbia University.
Learn more