Mary L. Johansen, PhD, RN, NE-BC, FAAN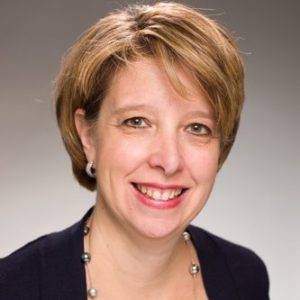 Interim Assistant Dean, Entry to Baccalaureate Practice Program, Newark, and Clinical Associate Professor
Division of Nursing Science
Newark
ACK 234
(973) 353-3832
Specialty: Health services research, work environment, process of care
A senior level educator, researcher, and board-certified nurse executive with a strong background in emergency/critical care, Dr. Mary Johansen is a clinical associate professor and the former associate director of the New Jersey Collaborating Center for Nursing (NJCCN) in the Divisions of Advanced Nursing Practice and Nursing Science at Rutgers School of Nursing.
Dr. Johansen's leadership positions have helped her become a recognized expert on both state and federal regulatory policies governing the nursing profession and nursing standards of practice. She also has extensive expertise regarding broader health care industry care standards that are required to assure safety and high-quality care. She currently serves as a consultant for the New Jersey State Board of Nursing and the New Jersey Division of Law. She is a member of numerous state and national boards charged with setting standards for nursing leadership. She was also appointed to serve on the New Jersey Medical Marijuana Review Panel by the governor and the commissioner of the Department of Health.

Her current health services research focuses on the nursing workforce and improving quality care to patients. Dr. Johansen examines the impact of nurse staffing and process of care on patient outcomes, with an eye toward helping nurse leaders improve overall care. Her research findings have been disseminated at the state and national level and in peer-reviewed journals.
At Rutgers School of Nursing, Dr. Johansen teaches leadership and management at the undergraduate and graduate level. She provides mentorship to students in the master's, doctor of nursing practice, and PhD programs, working to assure that nurse leaders are equipped to deal with the latest challenges faced in today's dynamic health care environment.
Dr. Johansen earned her bachelor's degree in nursing from Rutgers School of Nursing, her master's in health care administration for nurse executives from Columbia University, and her PhD degree in nursing from Rutgers School of Nursing.