Kyle D. Warren, MA Ed.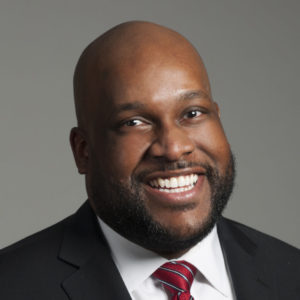 Vice Dean – Administration and Student Services
Newark
ACK 102C
(973) 353-3691
A key figure in meeting the administrative challenges of the 2013 integration of the nursing schools of Rutgers University and the University of Medicine and Dentistry of New Jersey, Kyle D. Warren serves as Vice Dean – Administration and Student Services of the combined Rutgers University School of Nursing.

During the historic consolidation, Dean Warren led a team of nearly 45 administrators from all parts of the university to ensure that processes related to admissions, financial aid, registrar, bursar, and other student-related functions operated efficiently.
In his oversight of administration, Warren focuses on ensuring that all Rutgers School of Nursing resources and processes including finance, information technology, facilities infrastructure, marketing, institutional research, and human resources remain stable and supportive of the school's mission.  As the dean of students, he acts as the chief student advocate overseeing all aspects of the student experience outside the classroom. Since coming to Rutgers in 2011, he has overseen staff growth to meet demands within the nursing school's expanded student body, which now numbers almost 2,000.
He also has helped oversee the Rutgers school's emergence as one of the nation's most diverse nursing programs, with fully 49 percent of undergraduate students and 47 percent of graduate students belonging to minority groups.
Warren also serves as an adjunct professor of education within the doctor of education (Ed.D.) program at Saint Peter's University's School of Education in Englewood Cliffs, NJ.
Previously, he served in roles within residence life and as Assistant Dean of Students at Seton Hall University on the leadership team of the Office of the Dean of Students & Community Development. There, he oversaw the operational aspects of the office and the student development functions of the campus, including student developmental programming, University Center operations, university scheduling and events, and commuter student affairs.
Warren is currently a candidate for the doctor of philosophy (Ph.D.) in higher education leadership, management, and policy at Seton Hall University. He holds a master's degree in higher education and student affairs with a concentration in college student personnel administration and a baccalaureate degree in public relations and advertising, both from Seton Hall.