Johanna Stephenson, MPA, MLER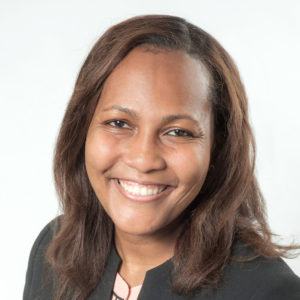 A veteran of more than 15 years in various administrative and management positions at Rutgers University, Johanna Stephenson was named Assistant Dean for Faculty and Staff Resources for the Rutgers School of Nursing in 2018.
During her career at Rutgers – including her time since 2015 in the School of Nursing – Stephenson has been instrumental in helping manage change within the institution's human resources functions. She has extensive experience addressing employee issues related to attendance, tardiness, performance, and strategic planning. Stephenson works with employees to resolve issues and conflicts and increase productivity. She has a strong background in developing new programs, processes, and policies that support student retention, and academic and professional development.
In her latest role, Stephenson is charged with advising the university's central human resources offices on the specific needs of the School of Nursing and assuring that those needs are at the forefront of decision-making. Her office is focused on professional development opportunities for staff while also connecting supervisors to additional training opportunities.
She continues to fill roles that were hers previously at Rutgers, overseeing all faculty and staff personnel services. She also is responsible for the faculty appointment, promotion, review and tenure processes, faculty recruitment across all programs, and maintenance of faculty workload tracking, among other duties.
Earlier in her work at Rutgers, Stephenson was held administrative positions in the Political Science Department (School of Arts and Sciences), the Graduate School of Education, the Graduate School of Applied & Professional Psychology, and the Office the Vice President of Student Affairs. At various times, her responsibilities have included budget forecasting and projections, managing payroll issues, and oversight of events.
Stephenson holds three degrees from Rutgers University – a master's degree in public administration, a master's degree in labor and employment relations, and a bachelor's degree in criminal Justice (with a minor in labor relations)