Jeannette Manchester, DNP, RN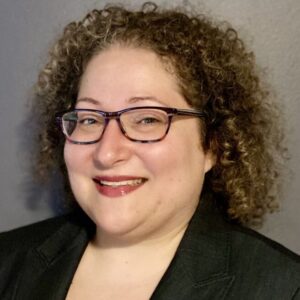 Assistant Dean of the Center for Professional Development and Assistant Professor
Division of Entry to Baccalaureate Nursing
jeannette.manchester@rutgers.edu
Newark Health Sciences
SSB 1124B
(973) 972-0645
Specialty: Continuing professional education, IPE
Dr. Jeannette Manchester joined Rutgers School of Nursing as an assistant professor and the director for the Center for Professional Development in August 2015. The center offers cutting-edge continuing education opportunities for registered and advanced practice nurses, nurse faculty, and other health care professionals to meet the demands of an increasingly complex, diverse, and dynamic health care environment.

Prior to joining the school, Dr. Manchester was the director of the Department of Education & Professional Development at University Hospital in Newark, NJ. She was responsible for the operational leadership of the department: overseeing the facilitation, organization, implementation, and evaluation of all staff education programs within the hospital.
Dr. Manchester was the manager of professional development at The National League for Nursing. She directed all professional development activities, producing continuing education programs for faculty from conception to execution for more than 34,000 members of the league across the country.
She has also held positions as a nurse educator, critical care transport nurse, and staff nurse for various health systems.
Dr. Manchester completed her doctorate in nursing practice at the University of Medicine and Dentistry of New Jersey. She earned her master's in nursing education at Ramapo College, her bachelor's in nursing at Seton Hall University, and her bachelor's in psychology at Rutgers University.