Asanté Barr, Ed.D., MBA, MSOL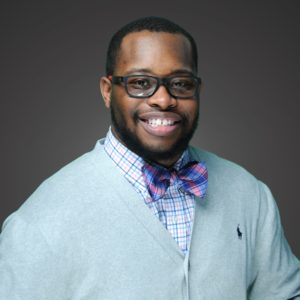 Assistant Director of Infrastructure, Instructional Design and Educational Support
Newark Health Sciences
SSB 639
(973) 972-1778
Asanté is a highly result-oriented, growth-focused and dedicated professional with well-honed experience in IT, project management, education, and operations management built from an extensive career in the academics with 14+ years of experience. Asanté has continuously improved on his knowledge base, and made himself unrivalled in his field. Testament to this would be the IT industry certifications he has obtained over the years. Asanté has obtained CompTIA A+, CompTIA Net+, and CompTIA Security+. He has also obtained various Microsoft Certifications (MCP, MCSA, and MCTS). Asanté is also a skilled project manager as he has obtained the Project Management Professional Certification (PMP). Asanté also has academic qualifications such as two Bachelor's Degrees in Information Technology, and Management Information Systems; two Master's Degrees in Business Administration and Organizational Leadership and Asanté is currently a candidate for a Doctorate in Higher and Post-Secondary Education.
Asanté's work ethic includes the ability to manage multiple priorities and quickly adapt to challenging work environments. Asanté has an extensive background in all aspects of Information Technology (IT), including software development, IT infrastructure, security, operations, service desk, and project management and expertise in areas such as Implementation of ITIL Methodologies, Management of Enterprise Systems, File Server Management, Help Desk and Technical Support, Operations Management, Budgetary and Acquisition Management, Online Learning Management Systems, Cross-functional Team Leadership and Collaboration Process Improvement and Risk Mitigation. He specialized in preparing and guiding organizations' technologies through rapid growth.
As an Instructional Technology Specialist, he developed instructional materials focusing on streamlining student academic progress and aligning diverse student learning styles and needs. He provided leadership in the implementation of effective classroom technology and pedagogy. Asanté participated in planning various university and school initiatives that were technology inclusive. He encouraged effective use of new tools, apps and social media both for teaching and learning with students and for professional development.
Asanté is passionate about teaching technology. He has guided and educated students in various troubleshooting techniques for different operating systems within an enterprise environment. Asanté also facilitated class discussions in courses such as Introduction to Computer Science, Management Information Systems and Network Infrastructure. He believes that learning a specific skill can help facilitate the educational growth of others by having it tailored to a specific skill set. To Asanté, educational growth is imperative for students, educators, and colleagues, achievable through willingness to adapt.
Currently, at the School of Nursing, Asanté is responsible for the management of multiple information and communications systems and projects with instructional design and educational support. He works individually and in-group sessions with faculty and instructors, and oversees staff who work with faculty and instructors to support effective face-to-face, hybrid, and online teaching and learning to ensure effective and efficient instructional design and technology function.