Anthony Winston, PhD(c), MBA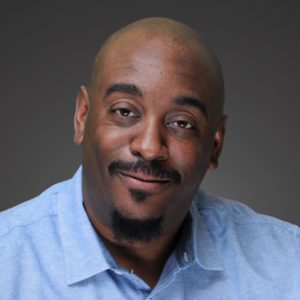 Manager of Computing Services and Support, Information Services and Technology
New Brunswick
120ALB 309
(973) 803-2444
With over 18 years of experience in higher education and healthcare IT industry, Anthony Winston is invaluable to his team. Currently, he holds the position of Manager of Computing Services at Rutgers School of Nursing. His IT knowledge and leadership qualities make him a perfect fit for his supervisory position while maintaining high quality standards.
Winston is responsible for managing and providing IT based training and support to the faculty, administration, and student body in the Nursing Department for the New Brunswick campus and Rutgers Community Health Center. He is not just an IT executive in the health IT sector and only related to the technical side, but also focuses on improving the user experiences.
Winston has helped to create innovative solutions to complex problems for different audiences. He has also worked in improving data collection and interpretation to streamline and customize user experience. His expertise has allowed him to offer operational support for hardware and networks and even streamline support options for end-user software.
Winston also serves as an adjunct professor in the Management Information Systems Department at Seton Hall University's Stillman School of Business in South Orange, NJ.
Winston's skill in the IT industry is evident by multiple certifications, degrees and training he has successfully earned. Winston holds a CompTIA A+ certification, Lenovo Desktop/Mobile Systems certification, and completed training in SAP (Enterprise Systems: Information Modeling/Deployment) and CompTIA Net+.
Winston also holds a Bachelor of Science degree in Management Info Systems with a minor in International Business and an MBA with a dual specialization in IT and Management. Winston is currently working on earning his PhD in Biomedical Informatics (Hospital and Healthcare Management).
Winston is an active member of various organizations including the National Association of Healthcare Service Executives (NJ Chapter), National Black MBA Association (NJ Chapter) and the Howard University Alumni Association (NJ Chapter).
As an IT executive, Winston has been able to combine his interests with his passions. He strongly believes in the core idea behind his favorite poem, "Service is the rent we pay for the privilege of living on this earth," by Shirley Chisholm. As a result, he focuses on helping students, administration, the staff and the underserved community with his IT skills in the education and healthcare sector.
In his free time, Winston likes to take part in mentoring programs for the youth to teach them necessary life skills, computer skills and more to help them develop valuable core skills for their future. He has also worked as a technical trainer at an Adult Learning Center, where he helped adults prepare to graduate successfully with their GED.