Amy B. Sweeney, Ed.D., MSN, RN, CNE, CHSE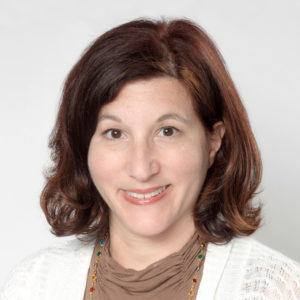 Lecturer and Clinical Learning Coordinator
Division of Entry to Baccalaureate Nursing
Blackwood
Jefferson Hall 215
(856) 566-6922
Specialty: Transitional challenges, community baccalaureate study
Dr. Amy Sweeney has been teaching full time in the Entry to Baccalaureate Practice Division for Rutgers School of Nursing since January of 2015. Born and raised in southern New Jersey, she continues to reside in this area with her husband and four children. She is currently a fulltime faculty member and the Clinical Learning Coordinator on the Blackwood Campus in Camden County.
Dr. Sweeney's nursing career started in 1992 when she earned the BSN degree, graduating Summa Cum Laude from the University of Pennsylvania School of Nursing, where she was also inducted into Sigma Theta Tau International (STTI). Over the next several years, she worked as a registered nurse in a variety of practice settings, including cardiac care, critical care, and home health care. In 2011, she graduated from Drexel University with her MSN in Nursing Education. In 2018, Dr. Sweeney earned the Ed.D. in Educational Leadership in the Higher Education Track as a distinguished graduate from the American College of Education. Her research interests include transitional challenges in undergraduate nursing education and inter-professional simulation. Dr. Sweeney has earned both the distinctions of Certified Nurse Educator (CNE) through the National League for Nursing and Certified Healthcare Simulation Educator through the Society for Simulation in Healthcare.
Dr. Sweeney has taught several nursing courses at Rutgers School of Nursing, including Care Provider 1 and 2, History, Trends, and Issues in Health Care Delivery, and Community and Public Health Nursing. ln addition to her faculty responsibilities, she also serves as the Clinical Learning Coordinator on the Blackwood Campus, managing and organizing student learning activities in the Center for Clinical Learning including skills training and simulations for undergraduate nursing students. As an educator, Dr. Sweeney is passionate about providing a dynamic, supportive educational environment for the diverse learners in the School of Nursing.