Alumna Judith Persichilli Spearheads State's Fight Against COVID-19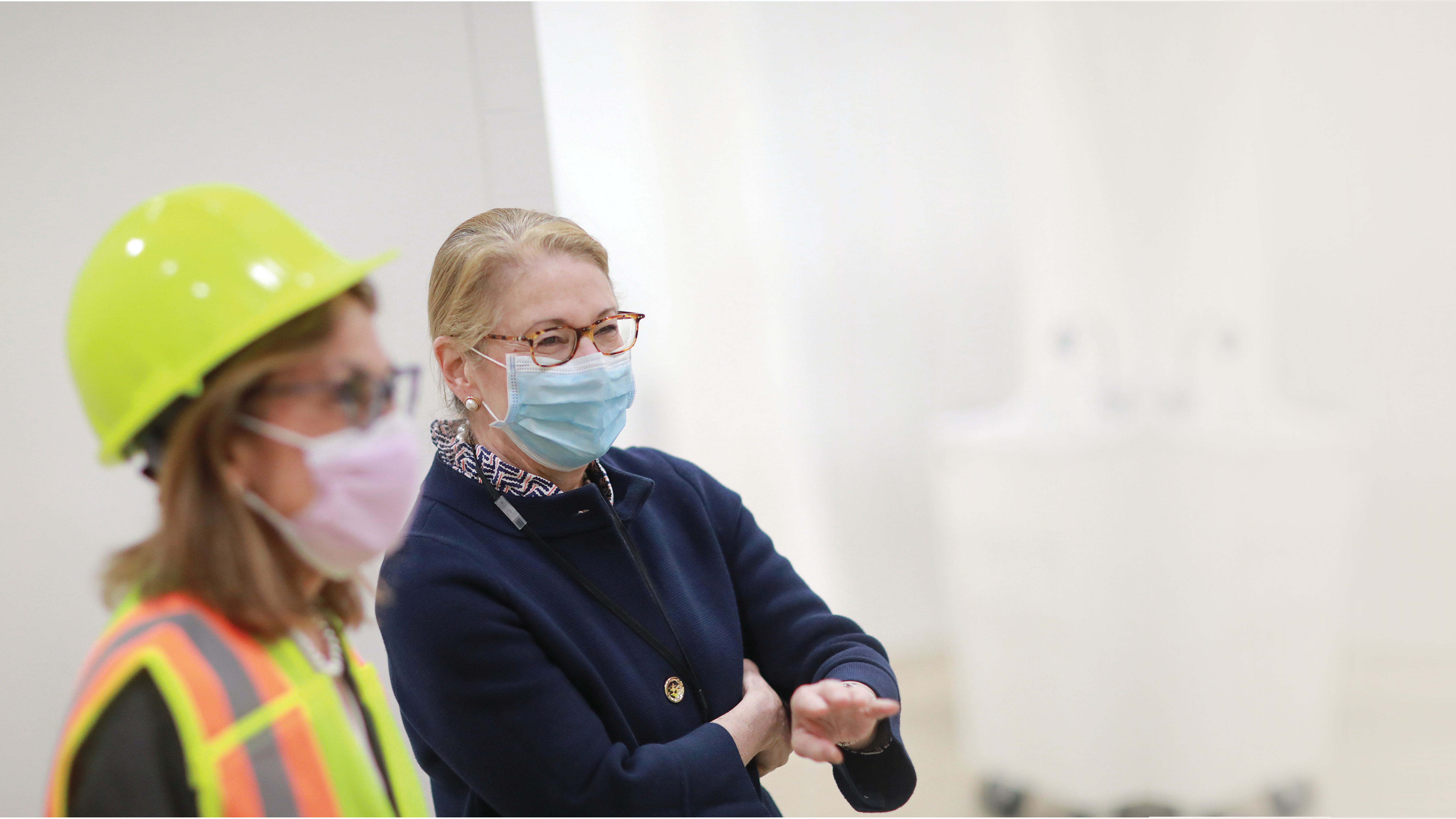 Judith Persichilli (MA, BSN, RN), can't remember a time when she didn't want to be a nurse, and fulfilling that dream, she says, "was the best decision I ever made."
That's especially true today, as Persichilli, the first nurse to be appointed New Jersey's commissioner of health, draws on her nursing background to lead the state through the most urgent public health crisis the world has experienced in over a century.
"Helping people in New Jersey live long, healthy lives," has been Persichilli's core mission throughout her distinguished career in nursing, hospital administration, and public health. Then comes COVID-19, an enormous threat to that mission. But it's precisely her career experience, and the education propelling her through it, that she's drawing on now.
Rutgers Education Sparks Innovation
After earning a diploma from the nursing school at St. Francis Hospital in Trenton, Persichilli launched her RN career in the hospital's intensive care unit. "As tough as it was, I loved every minute of it—and it was tough," she emphasizes. She earned her BS in Nursing summa cum laude, from Rutgers College of Nursing in 1976. "Rutgers taught me to be curious, to always look differently at things, to identify problems and seek solutions, to research, and to be innovative."

These qualities have proven indispensable during the pandemic, as Persichilli constantly faces the question, "How do you manage a novel virus, something we've never seen before?" Every choice made, every path taken, carries a risk she says, "because we still don't know a lot about this virus."
Her nursing experience and education are vital in helping her to tackle the shifting challenges of COVID-19. Working in a fast-paced ICU demanded resiliency, teamwork, and short-interval scheduling. "We had to move from one thing to another without losing sight of the mission"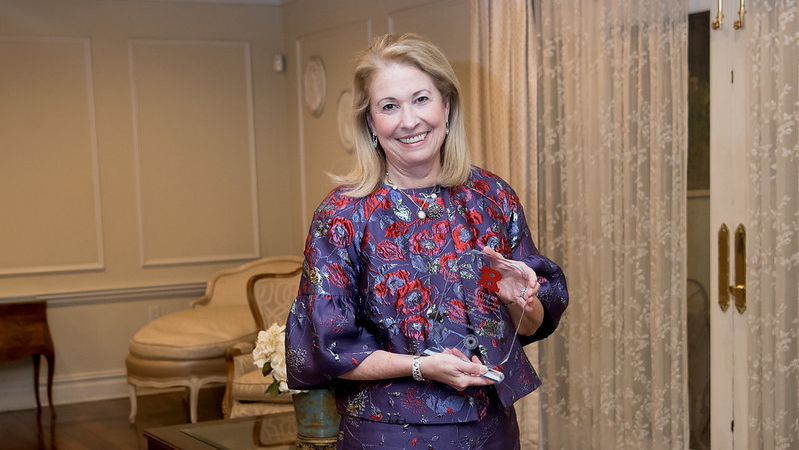 Teamwork is Key to Leadership Success
Persichilli also relies on her background in administration, which began with the master's in public administration she earned at Rider College in 1980 and continued as she moved up the ranks at St. Francis, managing virtually every department—from revenue management to housekeeping—until becoming CEO in 2010. She's served in top leadership posts ever since.

Teamwork is essential to leadership success, says Persichilli. And teamwork has been critical to attacking COVID-19. "You have to have the courage to know what you don't know," she says, "and to bring in people who can help you. Whether you're Dr. Fauci or Judith Persichilli, we all need input."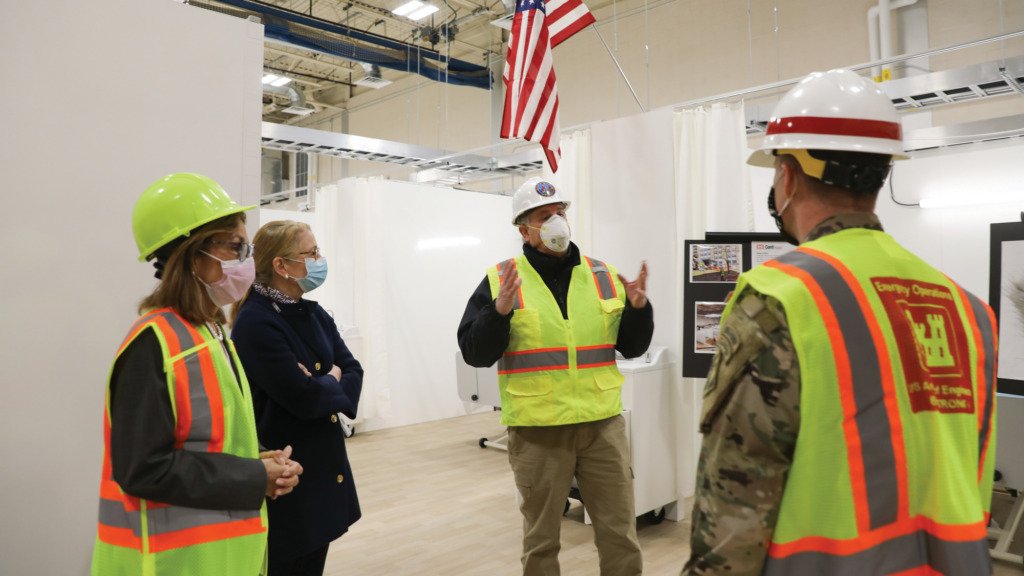 Lessons from the Pandemic
The pandemic has far-reaching implications for public health, in New Jersey and around the world. "Life as we know it has changed totally, and we can never go back," Persichilli says. Important lessons learned from the pandemic, she notes, include the immediate need to strengthen the public health infrastructure—the workforce, information systems, and agencies focused on community, rather than individual, health—to improve our ability to respond nimbly to COVID-19 and future pandemics.

In mid-June, Persichilli's department installed a new computer server to help handle the influx of crucial data. "Never has data"— about test results, about COVID hot spots, about the very nature of the disease—"been more important than in this crisis," she says.
And, she continues, "the fragility of long-term care" was painfully spotlighted, as facilities serving the elderly were disproportionately hit by the virus.
Human Resiliency—An Up-Close View
The crisis has also showed Persichilli how people can rise to confront challenges when there's no other choice. She's had to pull people away from their areas of expertise and convince them to do things they'd never done before, like help the Army build out field hospitals. "What I learned about people during the pandemic I'll carry with me forever," she says. "To experience, up front, the best of humanity—that's a gift."