School of Nursing to Co-Host "HIV & Aging," Second Annual World AIDS Day Commemoration
November 23, 2018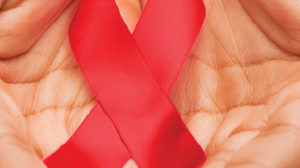 "HIV & Aging" is the topic of the second annual World AIDS Day Commemoration and Community Forum to be hosted by Rutgers' School of Nursing and School of Public Health on Friday, November 30, 2018 from 8:30 a.m. to 12:30 p.m. The free event takes place at Rutgers University-Newark, Paul Robeson Campus Center, 350 Martin Luther King Boulevard, Newark.
Advanced registration is requested.  View the agenda and register online for the HIV & Aging forum.
HIV experts from Rutgers School of Nursing are among the presenters. Suzanne Willard (PhD, APN-C, FAAN) will present opening remarks, and Jeffrey Kwong (DNPH, MPH, ANP-BC) and Peter Oates (MSN, RN, NP-C, ACRN) will serve on a panel exploring healthcare needs of older people living with HIV.
Kwong, the nursing school's associate dean for advanced nursing practice, is president of the Association for Nurses in AIDS Care (ANAC). Recognized for his expertise in HIV treatment and prevention, he is credentialed as an HIV Specialist by the American Academy of HIV Medicine. Oates, director of Health Care Services for the François-Xavier Bagnoud Center at Rutgers School of Nursing, has been working in HIV/AIDS care since 1994. Willard, associate dean for global health, established the advanced practice nursing specialization at Rutgers. She is a former ANAC president and has served more than 25 years as a clinician and program developer in HIV-related environments.
This year marks the 30th anniversary of World AIDS Day, a global commemoration held each December 1, to recognize people living with HIV/AIDS and remember those who have lost their lives to this epidemic. World AIDS Day also calls attention to advances in improving quality of life for those with HIV/AIDS and promotes awareness of ongoing work aimed at its eradication.