Rutgers Nursing Professor Wins Statewide Award to Develop Autism Curriculum for Health Care Providers
January 17, 2019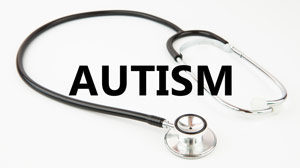 Amid recent reports that New Jersey has the nation's highest percentage of children identified with autism spectrum disorder (ASD) Rutgers School of Nursing Professor Sallie Porter (DNP, PhD, APN, RN-BC, CPNP) has received a scholarship award to develop a model curriculum to train health professionals in best practices for caring for individuals with ASD.
Porter, an associate professor, certified pediatric nurse practitioner, and certified pediatric nurse, received the inaugural New Jersey Autism Center of Excellence (NJACE) Faculty Scholarship Award, sponsored by the Governor's Council for Medical Research and Treatment of Autism.

The $10,000 scholarship will support Porter and colleagues in a 12-month project to develop online course modules and simulation exercises for undergraduate and graduate-level nursing students to enhance their knowledge and skills in caring for children, youth, and adults with ASD.
Competitively awarded and open to clinical faculty from relevant disciplines at New Jersey higher education institutions, the NJACE scholarship program aims to expand the pool of health/allied health professional students trained to provide effective diagnostic, therapeutic, consultative, or supportive service to people with ASD and their families.
In New Jersey, 1 of 34 children have been diagnosed with an autism spectrum disorder, according to the Centers for Disease Control (CDC).New Jersey's 3 percent prevalence rate is the highest among the states evaluated, topping the combined national average of 1.7 percent or 1 out of 59 children.
Porter has extensive experience working with infants and young children with special health care needs and their families. She is the nursing discipline coordinator for New Jersey Leadership Education in Neurodevelopmental and Related Disorders (NJLEND) at the Boggs Center on Developmental Disabilities, Rutgers Robert Wood Johnson Medical School.
"Educating nurses and other health care professionals in New Jersey is especially important due to the rising number of children with ASD and their need for services," says Porter. "Critical issues include the delayed ASD diagnosis for people of lower socio-economic status and the lack of suitable transition to adult care services for many individuals with ASD. As the largest and most trusted group of health care professionals, well-informed nurses can make a real difference in the lives of people with ASD – our neighbors, friends, families, colleagues, and patients."
The New Jersey Autism Center of Excellence (NJACE) is a statewide network that advances research, professional training, and public awareness aimed to improve the lives of individuals with ASD across the lifespan. NJACE is funded by a grant from the New Jersey Governor's Council for Medical Research and Treatment of Autism to Rutgers, the State University of New Jersey in partnership with Children's Specialized Hospital.
– Lynn McFarlane