RBHS Student Emergency Fund aids health professions students affected by COVID-19
April 27, 2020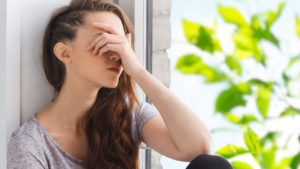 Each year, Rutgers sees some of its students struggle to continue their education after experiencing an emergency or catastrophic event. This year, COVID-19 has put a new layer of strain on many students, including nursing and other health professions students within Rutgers Biomedical and Health Sciences.
The RBHS Student Emergency Fund recently was created to support students hit hard by COVID-19. The fund assists students and their families suffering critical setbacks in housing, income, health care access, food security, and more.
Students from nearly all RBHS schools are applying for these funds, so their need is immediate and great. Students have indicated that food and rent are their most pressing concerns, as many have reduced opportunity to work during this time.
Gifts to this fund provide emergency aid to students from across RBHS schools: nursing, pharmacy, medical, dental, health professions, and public health. By making a gift to the RBHS Student Emergency Fund, donors will be making a long-term impact on the lives and academic progress of RBHS students.
"To those who have already jumped in, thank you," said Brian Strom (MD, MPH), chancellor of RBHS. "To those who have not, I hope you will consider contributing. This is very important, and Senior Vice Chancellor Bishr Omary and I will match gifts up to a total of $50,000 in support of the RBHS Student Emergency Fund. You can also directly support our efforts to fight the COVID-19 outbreak through research, education, and clinical care here."
Donors can contribute a one-time gift, make their gift in installments, or designate an ongoing sustaining gift. Contributions are made through the Rutgers University Foundation. Learn more