Professor Tony Forrester to retire after 45 years in nursing
June 28, 2023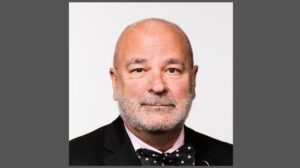 Capping an illustrious career of more than 45 years in nursing, David Anthony "Tony" Forrester (PhD, RN, ANEF, FAAN) will retire on September 1 from Rutgers University, where he is a tenured professor and the interim associate dean for faculty affairs at the School of Nursing and a clinical professor at Robert Wood Johnson Medical School.
An outstanding nurse leader, master educator, and scholar, Forrester is widely recognized for his contributions to education, research, practice, and policy in nursing and other health care disciplines. He has published numerous articles on a wide range of topics including HIV/AIDS, critical care family needs, gender-related health, health care policy, mentoring and leadership development in nursing, and nursing history.
"Dr. Forrester is a consummate nurse leader and faculty scholar who has contributed greatly to nursing education, health care, and health outcomes in the U.S. and abroad," said Linda Flynn (PhD, RN, FAAN), professor and dean at Rutgers School of Nursing. "His passion for all things nursing, his commitment to eliminating health disparities, and his dedication to excellence in action are always evident. We congratulate him on his upcoming retirement, his contributions to nursing and nursing education, and his unfailing good humor! We wish him well as he embarks on this next phase."
An advocate for global health nursing, Forrester's contributions at the international level have included serving as a curriculum content expert for HIV/AIDS care training and capacity-building programs in Botswana and South Africa, as well as spearheading service learning trips to the Dominican Republic for university students in nursing and other health professions.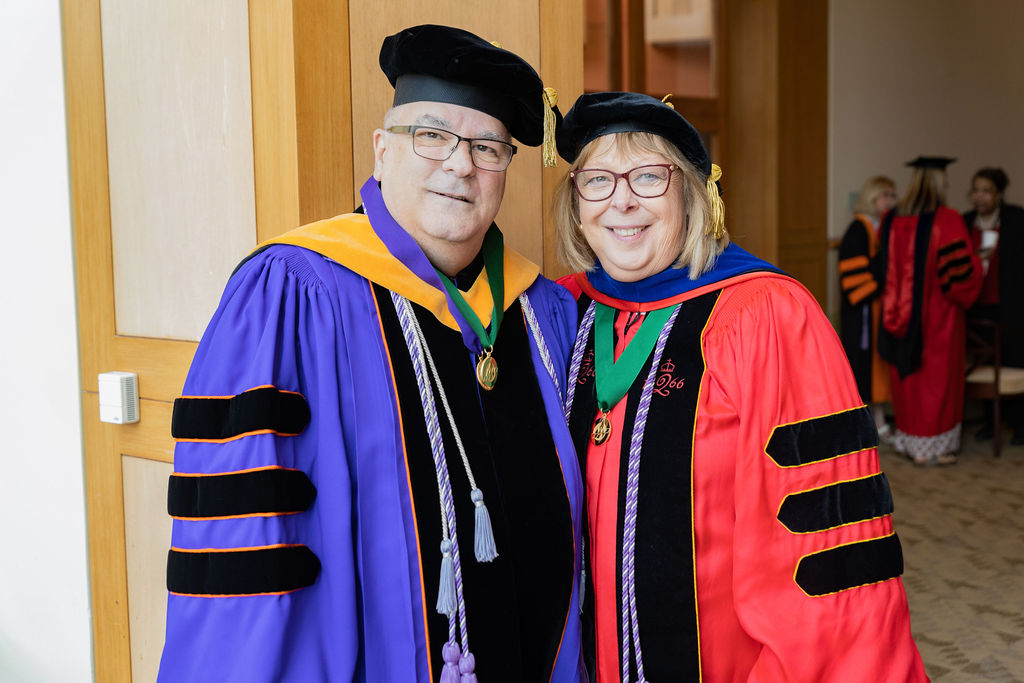 He is the author of the book, Nursing's Greatest Leaders: A History of Activism (Springer), which includes images from his famed collection of commemorative postal stamps featuring nurse leaders through the ages.
Forester began his nursing career in Texas in 1976, where he earned his BSN and MSN from the University of Texas and worked as an emergency department nurse for three years before moving north to work in health care and academic institutions in New York and New Jersey while advancing his education. He earned his PhD in Research and Theory Development in Nursing from New York University School of Education, Health, Nursing, and Arts Professions in 1984.
Important "firsts" in nursing scholarship are among Forrester's many accomplishments. He published the first journal article about men's health nurse practitioners (Journal of Nursing Scholarship, 1989) and published an article detailing the first "true clinical experiment" regarding HIV/AIDs to appear in nursing literature (Nursing Research, 1991).
Forrester's first university appointment saw him become the first male to join the faculty at Rutgers College of Nursing where he served as an assistant professor from 1979 to 1985.
After a stint on the nursing faculty at Pace University in New York, Forrester accepted a 1988 appointment as an associate professor in the School of Health Related Professions, University of Medicine and Dentistry of New Jersey.
There he was recruited to help lead the creation of a new nursing school, blazing a trail for expanded access to nursing education in the state's urban centers. He became the inaugural associate dean for academic affairs and research at UMDNJ School of Nursing, established in 1992.
He oversaw the development and accreditation of academic programs at the new school, including the MSN program and the PhD in Urban Systems program offered jointly by UMDNJ, Rutgers, and the New Jersey Institute of Technology. Over the school's 20-year history, Forrester served in a number of administrative roles and provided guidance for the establishment of the school's DNP program—the first in the state.
He has also held scholarly faculty practice roles at East Orange General Hospital and UMDNJ University Hospital, most recently serving as professor-in-residence and interdisciplinary health research consultant at Morristown Memorial Hospital.
Forrester is renowned for his dedication and contributions to helping nurses develop their leadership skills. He contributed largely to the creation and development of programs including the New Jersey Nurse Faculty Institute and Robert Wood Johnson Foundation's New Jersey Nursing Initiative, Faculty Preparation Program. He was a founding member of Sigma Theta Tau International's Nurse Faculty Leadership Academy, where he served for 10 years as the leader of the expert faculty. He is an official mentor with leadership development programs at Sigma and the American Nurses Association.
A recipient of numerous honors, Forrester is an elected fellow of the American Academy of Nursing, National League for Nursing Academy of Nursing Education, and New York Academy of Sciences. He is an elected member of the UMDNJ/Rutgers Master Educators Guild and has received awards including the Nurse of the Year Award from the March of Dimes, Distinguished Nurse Award from the New Jersey League for Nursing, Don and Diva Award from the Institute for Nursing; and Humanism in Healthcare Award from the Healthcare Foundation of New Jersey. He received the Trailblazer Award as part of the UMDNJ School of Nursing's 20th Anniversary celebration held just prior to the integration of Rutgers and UMDNJ.
In addition to his leadership in nursing, Forrester has served his hometown of Califon, New Jersey as a member of the Califon Borough Council, as well as liaison to both the borough's board of health and board of education.