Nursing faculty share COVID vaccine experiences
February 17, 2021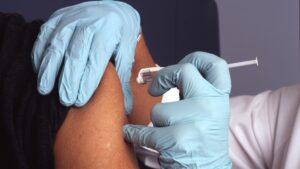 "I'd Do It Again"
"Rutgers faculty who see patients are among the first in New Jersey to receive both doses of the Pfizer or Moderna COVID-19 vaccine that are required to develop immunity.
As the vaccine rollout continues in the state and more people will soon qualify, we asked our faculty to share their experience so people can know what to expect – and know that any mild discomfort or symptoms they may experience are worth it.
Associate Professor Amita Avadhani and Clinical Instructor Daniela Moscarella, both from Rutgers School of Nursing, were among 10 University faculty who shared their experience and advice.