NIH grant supports professor's research study aimed at reducing HIV spread in hard-hit Romania
November 19, 2020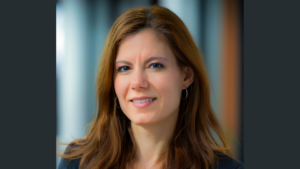 The National Institutes of Health, Fogarty International Center, recently awarded Rutgers School of Nursing a two-year, $423,000 grant aimed at stemming increasing rates of HIV infection among gay and bisexual men in Romania.
Corina Lelutiu-Weinberger, PhD, associate professor and the François-Xavier Bagnoud Endowed Chair at Rutgers School of Nursing, and John Pachankis, PhD, associate professor and the director of Yale School of Medicine's LGBTQ Mental Health Initiative, are principal investigators for the grant.
Romanian gay and bisexual men constitute a population not receiving enough attention within the national healthcare system, despite their increasing HIV rates. "Rampant homophobia keeps gay and bisexual men in hiding—leading to suboptimal testing, unknowing spread of HIV, and underuse of HIV-related medical care," Lelutiu-Weinberger explained. Although homosexuality was decriminalized in 2001, "people there are still carrying the same old stereotypes, which leads to mistreatment and discrimination in the healthcare system."
The researchers are working with a United States-Romania team of health providers, counselors, and community leaders to implement and evaluate a culturally tailored program to introduce pre-exposure prophylaxis (PrEP), a medication used to prevent HIV contraction, into Romania's health care practice.
Although PrEP, when taken properly, is highly effective for preventing at-risk people from getting HIV through shared needles or sex, PrEP is not currently prescribed in Romania. With the 2nd highest increasing HIV incidence rate among 15 Central-Eastern European countries, "Romania urgently needs PrEP programs," Lelutiu-Weinberger said.
In cases where the men obtain PrEP, they get it on their own from foreign sources and use it without medical guidance, thereby increasing their HIV and other health risks.
To address this, Lelutiu-Weinberger and colleagues are adapting two tools, developed and tested in the U.S., to create PrEP Romania, a program to introduce PrEP and support its adherence. The two-pronged approach features in-person motivation sessions, and a mobile health (mHealth) app incorporating social networking and game-based elements along with an in-app portal for live, individualized counseling.
Findings from the study are expected to not only benefit HIV prevention efforts in Romania, but to also provide evidence to assist PrEP rollout in other Central-Eastern European countries facing similar challenges.
The new grant builds on Lelutiu-Weinberger's more than six years of study to reduce stigma and improve mental and physical health of gay and bisexual men in Romania, her country of birth.
She and Pachankis are also leading an ongoing study supported by a $3.8 million grant from the National Institute of Mental Health awarded to Rutgers School of Nursing. The grant, which runs 2018 to 2023, is funding a large-scale trial testing the effectiveness of an mHealth pilot intervention to reduce HIV risk and hazardous alcohol consumption, and improve mental health among vulnerable, stigmatized men in Romania.
——————————
Research reported in this publication was supported by NIH/FIC award #1R21TW011752-01, titled "R21/R33 Preparing for Pre-Exposure Prophylaxis Implementation in Central-Eastern European Countries with Low Access to Biomedical Prevention," in the amount of $422,919. It also cites NIH/NIMH award #5R01MH116829-03, "Building Mobile HIV Prevention and Mental Health Support in Low-Resource Settings," in the amount of $3,780.940. The content is solely the responsibility of the authors and does not necessarily represent the official views of the National Institutes of Health.