New Jersey Collaborating Center for Nursing receives 500K grant for hospital-based nurse residency programs
April 3, 2020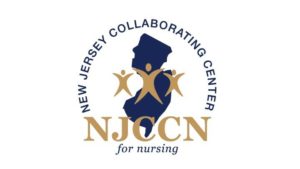 The New Jersey Collaborating Center for Nursing (NJCCN), based at the Rutgers School of Nursing, has received a $500,000 grant from the state of New Jersey to establish nurse residency programs at 16 hospitals.
A program of the New Jersey Department of Labor and Workforce Development (NJDOL), the Growing Apprenticeship in Non-Traditional Sectors (GAINS) grant initiative supports paid apprentice-type programs in a wide variety of in-demand fields, including registered nursing.
NJCCN will use its GAINS grant to assist 16 New Jersey hospitals to implement the Vizient/AACN Nurse Residency Program™ over the next year. Developed by Vizient® and the American Association of Colleges of Nursing, the residency program supports new graduate nurses as they transition to competent professionals by helping them learn how to:
· Use effective decision-making skills
· Provide clinical nursing leadership when administering care
· Incorporate research-based evidence into practice
· Strengthen their professional commitment to nursing
· Formulate an individual development plan
"Transition into practice programs are key to recruitment and retention of new nurse graduates as they launch their careers," said Edna Cadmus (PhD, RN, NEA-BC, FAAN), executive director of NJCCN and clinical professor at Rutgers School of Nursing.
The grant-funded project is an example of the type of academic and practice partnerships that are needed in our rapidly evolving health care environment, Cadmus noted. "This grant will allow us to standardize an approach for nurse residency programs in New Jersey, partnering with NJDOL, the Vizient/AACN Nurse Residency Program, and acute care hospitals across New Jersey."