Medicare's Race, Ethnic Data Often Undercounts Minority Populations, Study Finds
July 7, 2020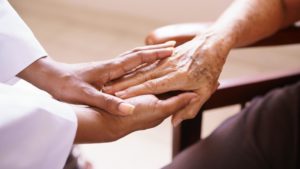 The information critical to a nationwide priority of reducing health care disparities among minorities is incomplete and inaccurate, according to a new Rutgers study.
Published in Medical Care Research & Review and Medical Care, the study compared Medicare beneficiaries' race and ethnicity data from the two most widely-used administrative data sources, to data sources that include beneficiaries' self-reported race and ethnicity information and found that in 19 states the administrative data sources significantly undercount the proportion of people who are Hispanic. It discovered even more widespread undercounting of Asian American, Native Hawaiian, Pacific Islander, and American Indian populations.
The study was led by Olga Jarrín Montaner, assistant professor at Rutgers School of Nursing and Institute for Health, Health Care Policy, and Aging Research and Irina Grafova, assistant professor at Rutgers School of Public Health.