In Memoriam: Dr. Dorothy J. DeMaio, 1927 – 2018
July 10, 2018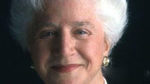 "I think that nursing is one of the most exciting and challenging, professions that anyone could be in, because the possibilities are endless." – Dorothy DeMaio
Professor and Dean Emerita Dorothy DeMaio, EdD, RN, FAAN passed away on July 7, 2018. She was a distinguished nurse leader who leaves a legacy of extraordinary contributions to nursing education at Rutgers, where she served nearly 33 years. As an advocate, policymaker, researcher, and practitioner, she made a lasting impact on the nursing profession in New Jersey and far beyond.
DeMaio served twice as president of the New Jersey Board of Nursing, where she led quantitative and qualitative research on the state's nursing shortage. In the mid-1970s, she chaired the New Jersey State Nurses Association Committee to Redefine Nursing. Her national service included grant reviewer for the Division of Nursing, U.S. Department of Health and Human Services. She was inducted as a fellow of the American Academy of Nursing, one of the profession's most prestigious honors.
DeMaio joined the faculty at Rutgers College of Nursing (now Rutgers School of Nursing) in February 1970 as an instructor, rising to rank of professor and serving in positions including coordinator of the pediatrics and school-nurse practitioner program and director of the pediatric nurse practitioner program. As associate dean, she oversaw clinical practice, curriculum, and academic affairs.
In July 1981, she was named the college's fifth dean, serving in that role for 14 years before returning to the faculty in 1995. She retired from the faculty on July 1, 2002.
DeMaio's tenure as dean was marked by major advances and expansion of the College of Nursing. In 1983, just two years after her appointment, the nursing school, based in Newark, expanded its bachelor's degree program to Rutgers' New Brunswick campus, with financial support from the Robert Wood Johnson Foundation and Middlesex General University Hospital. Her tenure also saw the expansion of the nursing program to Rutgers' Camden campus.
Perhaps one of DeMaio's most notable accomplishments was the establishment of the first PhD in Nursing program in New Jersey, a goal she set upon her appointment as dean. Approved in 1989 by the New Jersey Board of Higher Education, the program was launched at Rutgers that year. When the first two graduates received their doctorates in 1995, DeMaio decided it was time to step down from her deanship following a year's sabbatical. "For me, this is a natural break, a coming to full closure," she told the Courier News. "I felt it was important, critical, that New Jersey should have a PhD program where nurses could receive education and training to serve as health care leaders."
DeMaio remained an active supporter of Rutgers beyond her retirement, including serving as a member of the university's Presidential Advisory Council. She chaired the School of Nursing's History Wall Committee, which produced a three-dimensional timeline exhibit, Tradition of Innovation, Academic Excellence, Leadership and Scholarship: Nursing at Rutgers, 1928-2014. Installed in 2014 at the School of Nursing building on 110 Patterson Street in New Brunswick, the exhibit was created in commemoration of Rutgers' 250th anniversary.
"Dorothy DeMaio was a visionary, pioneer, and risk-taker" said Adela Yarcheski, PhD, FAAN, Rutgers nursing professor emerita and a member of the History Wall Committee. "She truly loved Rutgers College of Nursing, which was evident in her many accomplishments as Dean. . . For those of us who worked with Dorothy during her 14-year deanship, the journey was dynamic and growth-promoting, with never a dull moment."
Before joining Rutgers in 1970, DeMaio worked for 16 years at Jersey City Medical Center as staff nurse, pediatrics educator, and supervisor of pediatric service and education. She earned her doctorate in education in anthropology and education from Rutgers, her master's degree in nursing from New York University, and her bachelor's degree in nursing from Jersey City State College.
A resident of Far Hills, NJ, she was married for 65 years to the late Laurence DeMaio. They had five children, including the late Maureen DeMaio Esteves, who served 35 years on the nursing faculty and was an associate dean at Rutgers University.
Memorial donations may be made to the Dr. Dorothy J. DeMaio Research Fellowship, awarded annually to an outstanding PhD student at Rutgers School of Nursing. Gifts can be mailed to Attention: Dr. Dorothy J. DeMaio Research Fellowship, Rutgers University Foundation, 335 George Street, Liberty Plaza, New Brunswick, NJ 08901.
For more information, view obituary and memorial service details.