For children with cancer, different neighborhoods may produce different outcomes for different races
February 13, 2023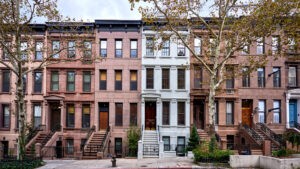 An analysis from Rutgers may help solve a mystery: Why do Black and Hispanic children suffer more life-threatening complications from cancer and cancer care than white children who get the same treatments at the same facilities?
Researchers combined health and location data and found that the neighborhoods where children live had a bigger impact on outcomes than race and ethnicity alone. Their findings were published in Cancer Nursing.
Correlation between neighborhoods and complications doesn't prove neighborhoods cause complications, but the hypothesis was bolstered by a second observation. The tie between neighborhood and outcome increases with age.
Infants and toddlers who develop cancer fare about the same no matter where they live, the study data showed. Outcomes begin to diverge in grade school and keep on diverging into adolescence as children spend more time outside the house.
"There are many location-related factors that could be a causal factor for complications," said Beth Savage (PhD, RN, CPNP, CPON), an assistant professor at the Rutgers School of Nursing and lead author of the study.
"To use one example, stress can damage health, and stressors like crime, air and noise pollution, or poor-quality housing are more common in economically challenged neighborhoods than rich ones," added Savage, who is also a member of the Cancer Health Equity Center of Excellence at Rutgers Cancer Institute of New Jersey and Rutgers School of Public Health.