"An extra set of eyes and ears." Twin sisters support each other on the journey to become nurses
August 12, 2021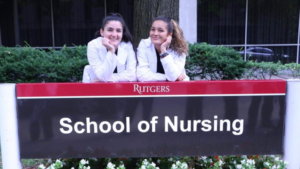 Caityln and Cathryn Garcia.
"The Twins." That is how Cathryn and Caitlyn Garcia were known during their time as bachelor's degree students at Rutgers School of Nursing. Both sisters graduated in May 2021 and look forward to getting out into the field. "I have a passion for service and helping others and nursing truly allows me to give back, especially to the communities who are underserved," says Caitlyn.
Trailblazers in their family, the sisters are first-generation college students and the first in their family to become nurses. They both participated in the School of Nursing's Educational Opportunity Fund program which provides financial, academic, and counseling support services to qualified students who demonstrate potential and need support.
Describing their decision to enroll together, Caitlyn explains, "We both agreed that nursing school would be hard enough, so having someone very familiar to dorm with, attend new student events with, and just explore in general was super helpful and encouraging. Throughout any nursing school journey, support is what gets you through, and lucky for me I came into the program already having it in the form of a twin sister. We were an extra set of eyes and ears for each other, which ultimately helped us to succeed. Nursing was nowhere near easy, however having each other to lean on helped us through."
The diversity of the Rutgers School of Nursing community in Newark was a definite draw for Caitlyn. She believes that this experience will help her to be a better and more empathetic nurse. She says, "Not only did the diversity help me gain different perspectives and ideas, but also allowed me to learn about and understand people better. I felt such a sense of a tight-knit community and belonging while at the School of Nursing and Rutgers University as a whole."
The sisters took advantage of the many leadership development opportunities offered at the School of Nursing. "All four years we were actively involved, serving on the student senate, being peer mentors, and attending any events we could," says Caitlyn.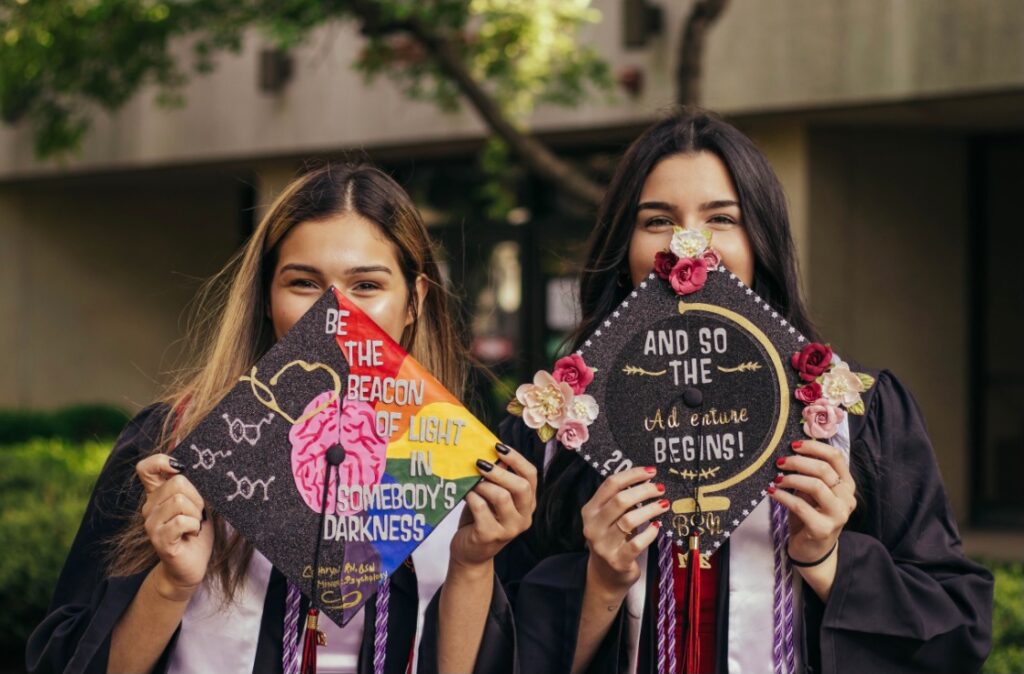 The twins passed their National Council Licensure Examination (NCLEX) in July 2021. This qualifies them for licensure as registered nurses. Their goal is to practice in New York. And they are already thinking of specialties. Cathryn is interested in psychiatric/mental health nursing, while Caitlyn would like to go into critical care nursing.
Both think of their time at Rutgers with fondness and feel that the challenging program at the School of Nursing has prepared them for the field itself. Cathryn reflects, "I am so grateful I made the choice to go to the Rutgers School of Nursing. The education, support, friends, and memories made will certainly never be forgotten. This experience will help mold me into the best new nurse I can be."