Rutgers Nursing Alumni Wine Tasting Experience & Annual Meeting
Philipsburg, NJ | 12:00 PM-4:00 PM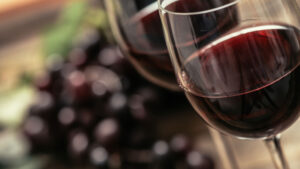 The Nursing Alumni Annual Meeting has Never Tasted Better!
Join us for an outdoor wine tasting at Villa Milagros Vineyards. The tasting includes an assorted selection of local wines, a sommelier guide, accompanied by a catered lunch and artisanal charcuterie and cheese boards.
Tickets are $30 per person.
We invite you to come, network, drink in the scenery, submerge yourselves in nature and enjoy one of our oldest pleasures, wine!
Due to the extreme discount offered by RSONAA for this event ($75+ value), seats are limited (Max: 50), so please register as soon as possible.
You will also receive complimentary thank-you gifts at the end of the afternoon.
Location:
Villa Milagro Vineyards
33 Country Road 627
Philipsburg, NJ 08865