Rutgers Nursing Alumni Annual Meeting
10 a.m. - 12 p.m. | Ackerson Hall Atrium
We are gearing up for our 2023 Annual Meeting!

We are calling all Rutgers Nursing Alumni to join us in the Atrium of Ackerson Hall for a morning of mimosas, a light brunch, and new beginnings as we introduce our newly elected officers and celebrate Rutgers Nurses.

The meeting will be held Saturday, June 10, 2023, from 10 am to 12 pm.

We will have prizes, giveaways, featured guest speakers, and an opportunity for you to help shape the future of Rutgers Nursing.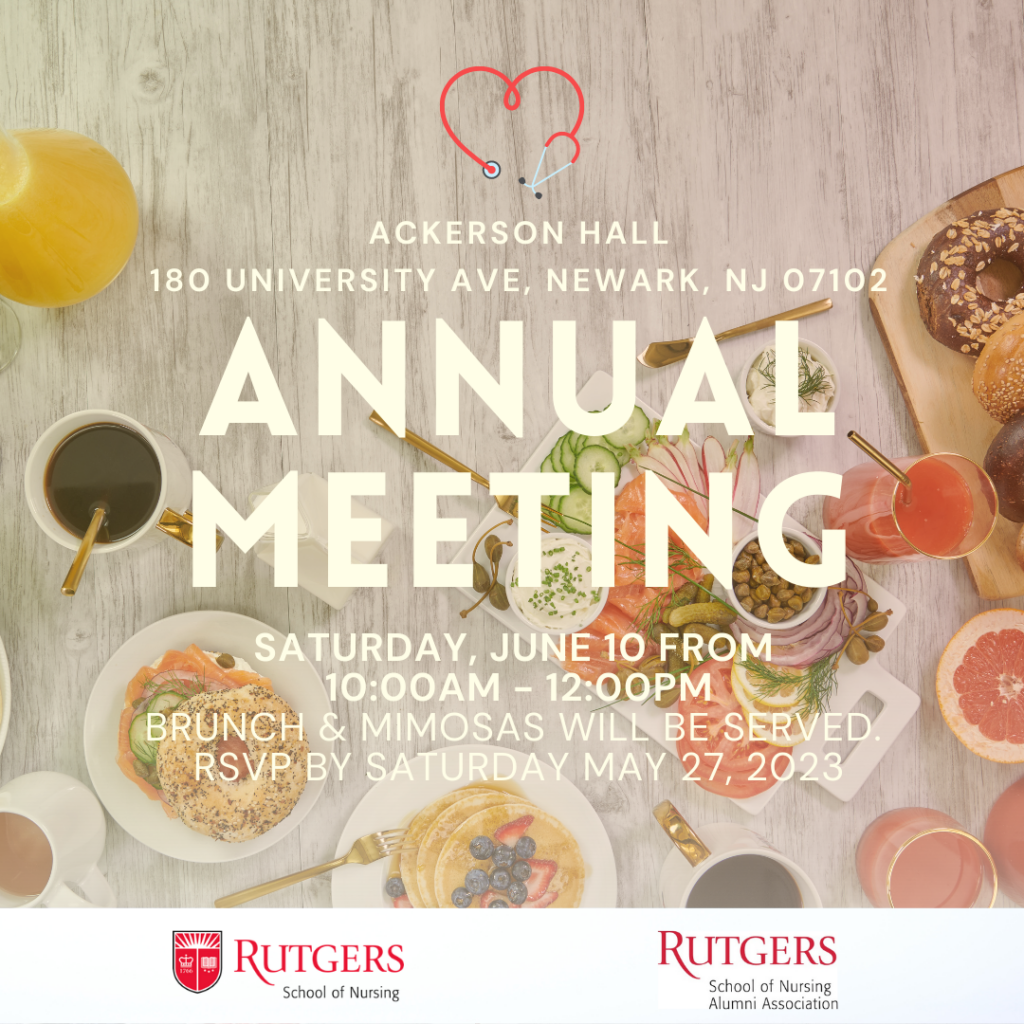 Deadline to Register 5/27:
If you have any questions, please contact the Alumni Association at RSONAA@rutgers.edu