Research & Scholarship Virtual Grand Rounds Series
Online | 4:30 p.m. -5:30 p.m.
Virtual Grand Rounds feature presentations by faculty, graduate students, and clinical colleagues. The series is hosted by the Rutgers School of Nursing Faculty Research and Scholarship Committee. The sessions will be held on Zoom. The link will be sent upon registration.
Wednesday, October 20 | 4:30 p.m.-5:30 p.m.
Topic: "Upstream Thinking About Racial and Ethnic Inequalities in Healthy Aging and Dying"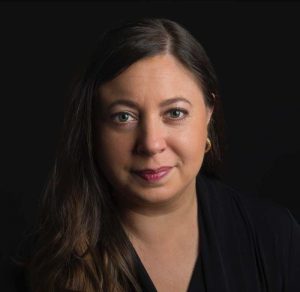 Dr. Jarrín Montaner leads two large NIH-funded team-science research projects focused on improving late-life care quality and outcomes for people living with advanced illness including Alzheimer's disease and other dementias. These projects build upon her ongoing work focused on the comparative effectiveness of home health care on outcomes for racial/ethnic minority older adults living with chronic and advanced illness, originally started with an AHRQ grant award. She directs the Community Health and Aging Outcomes Laboratory at Rutgers Institute for Health, Health Care Policy, and Aging Research, which evaluates how various factors shape racial/ethnic disparities in access to health care among seniors with dementia. Her earlier work conceptualizing an integral philosophy and definition of nursing has been cited in major nursing texts in the United States and Mexico, numerous doctoral dissertations, and peer-reviewed papers from six continents.
---
Learn more about research and scholarship at Rutgers School of Nursing.