Research & Scholarship Virtual Grand Rounds Series
Online | 4:30 p.m. -5:30 p.m.
Virtual Grand Rounds feature presentations by faculty, graduate students, and clinical colleagues. The series is hosted by the Rutgers School of Nursing Faculty Research and Scholarship Committee. The sessions will be held on Zoom. The link will be sent upon registration.
Wednesday, November 17 | 4:30 p.m.- 5:30 p.m.
"Stigma-related Mechanisms and Interventions to Ameliorate Its Impact on Health"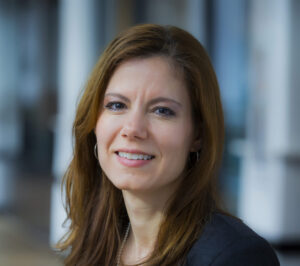 An applied social psychologist with expertise in interventions for health promotion, Dr. Leluțiu-Weinberger has spent her career at the intersection of social science, epidemiology, and public health, to reduce the impact of stigma on health and well-being of minority groups, both nationally and internationally. She has built a program of funded intervention research that uses mobile health (mHealth) technologies to reduce global health inequities. Her current work includes leadership of two NIH-funded projects aimed at improving HIV-related health outcomes among gay and bisexual men in Romania: (1) a program to introduce pre-exposure prophylaxis (PrEP) into Romania's health care practice; and (2) a large-scale trial testing the effectiveness of an mHealth pilot intervention to reduce HIV risk, decrease problematic alcohol consumption, and improve mental health.
---
Learn more about research and scholarship at Rutgers School of Nursing.