COVID Diaries: Anna Yanisko, BSN, RN, PHRN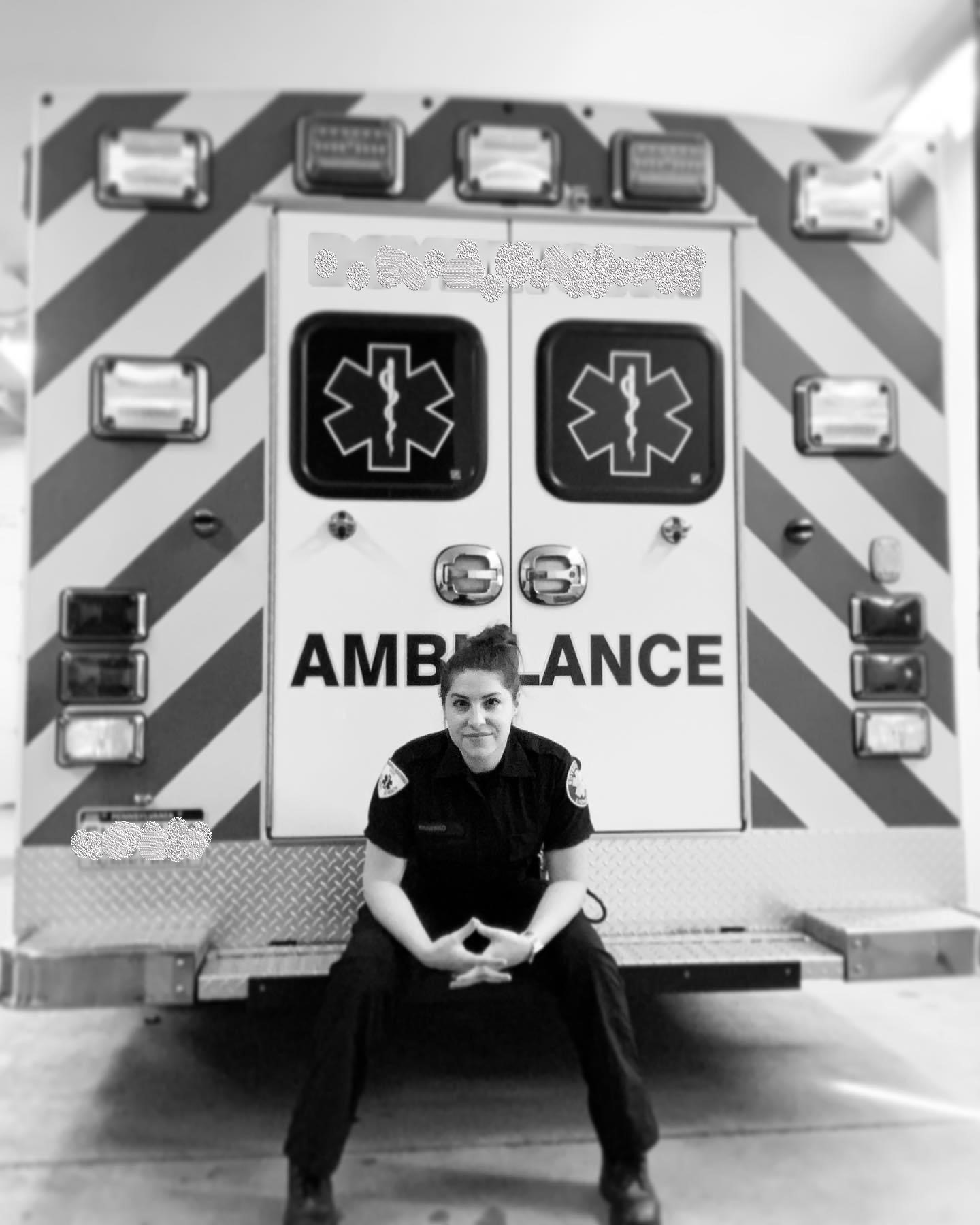 Student DNP program, staff nurse in a hospital emergency department, and pre-hospital RN
Yanisko is enrolled in the Family Nurse Practitioner-Emergency Care DNP program at the School of Nursing, where she expects to graduate in 2022. She works in an acute care hospital in Pennsylvania. She has been certified and has worked as an EMT.
Shifted to ICU to Assist with Patient Care; Dealing with Losses
"Our ED did not have the volume like New York City and northern New Jersey, so many of us were floated to the ICU, including me. I was in an RN support role and was able to assist with proning, med passes, etc. I was there for about two weeks. The 20-bed unit was packed with COVID-positive patients, many intubated.
"One of the hardest days was when we lost a 35-year old female. We coded her for 30 minutes. She had been intubated for about a week. Many times we had her family speak with her on the phone as we held it near her. I remember sweating under my N95 and PPE during that code, as we did manual chest compressions.
"Last week we lost an EMS colleague to COVID. He was 40 years old and known to many in our ED. He worked with the ground critical care transport team for our network.
Caring for Patients and Upholding Each Other
"If there is anything I've been in awe of, it is the sheer grit and tenacity I have observed with my RN colleagues. I have watched other nurses sit at the bedside of dying patients, watched nurses speak calmly to their intubated patients, Everyone has been supportive, asking how each other is holding up, and crying together when needed, providing each other with words of encouragement. I am so proud to be a nurse."