COVID Diaries: Alejandra Chacon, RN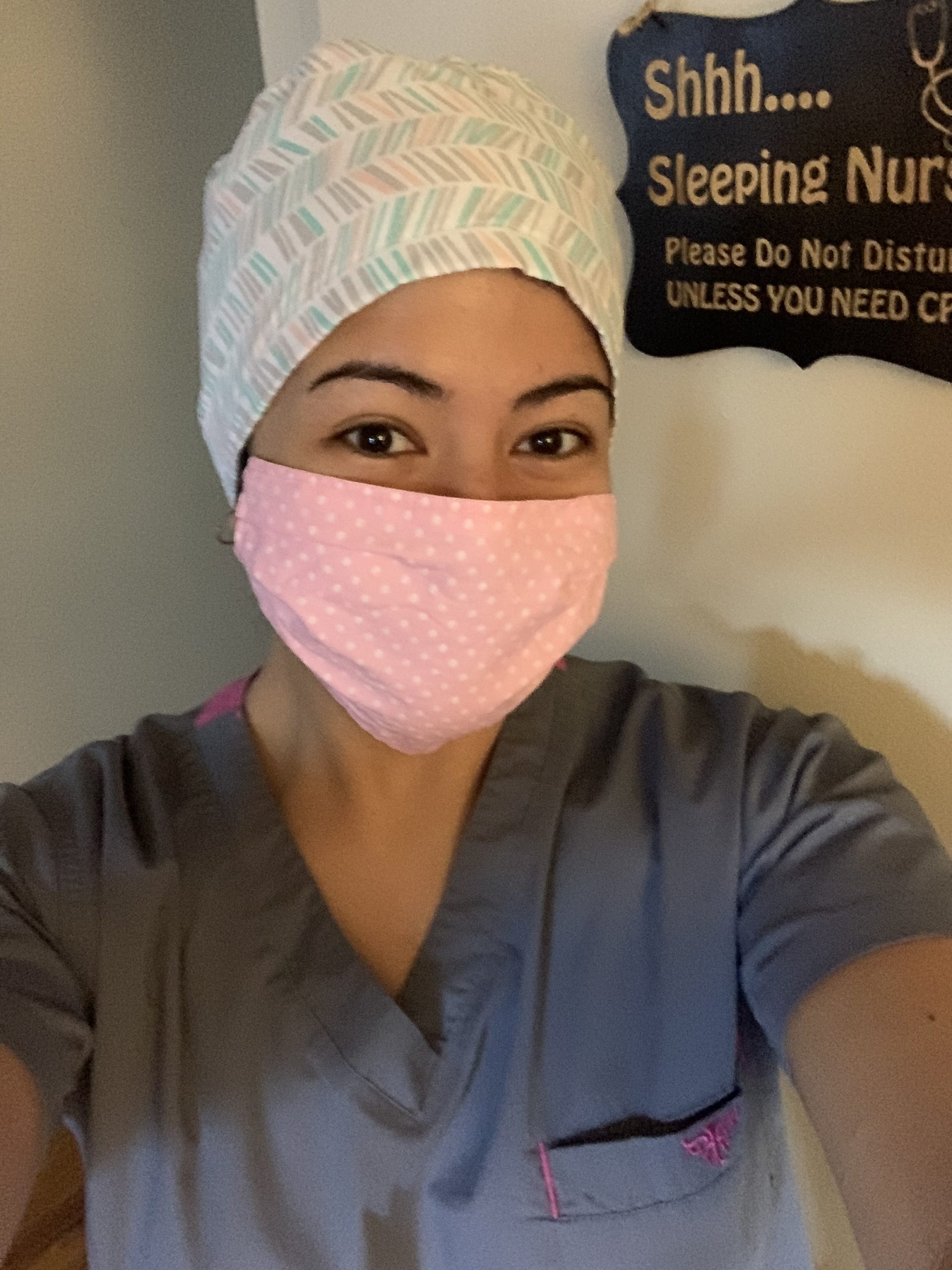 Student, RN to BS program; staff nurse in pediatrics at an acute care hospital
Chacon expects to complete the RN to BS in Nursing program in December 2020. After earning her first bachelor's from Rutgers in kinesiology and exercise science in 2014, she completed an associate's degree in nursing and began working as a pediatric nurse in 2018.
From Pediatrics to COVID Intensive Care
"Even though I am a pediatric nurse, I was floated to several COVID ICU units during this pandemic. At first this experience was a little scary because I had never cared for adult patients before. However, I realized that this was the time to be brave and to help as much as possible by using my nursing skillset.
"I was floated as a support nurse to help ICU nurses who had up to four critically ill patients. My role included administering medications, performing patient care, and helping the primary nurse with anything else that was needed. As the pediatric cases increased in the area, I was also a primary nurse to these patients.
"I found that the COVID-19 pandemic reminded me of why I became a nurse. The main reason being that I want to provide compassionate care to those who are in need.
Interacting with Patients as Much as Possible is a Top Priority
"The hospital I work for does not allow any visitors and nurses are also encouraged to limit exposure by only entering rooms twice per shift. This is why I took advantage of any opportunity to interact with my patients. Many times if they were awake I would happily wave and even dance outside the room to get them to smile.
"I noticed that one of my intubated patients had his phone set to Spanish. So I made it a point to speak to him in Spanish every time I walked into the room to provide care. I imagined that this patient may have felt comfort from someone holding his hand and speaking words of encouragement in his preferred language.
Lessons Learned
"This experience has taught me that nurses are very resilient. I am truly inspired by all the nurses that I met from different departments in the hospital during this process. We are adaptable and so compassionate with our patients. It was moving to see something beautiful emerge amidst the terror of this pandemic."