Mary Jo Bugel, PhD, RN, CNL, CNE, NJ-CSN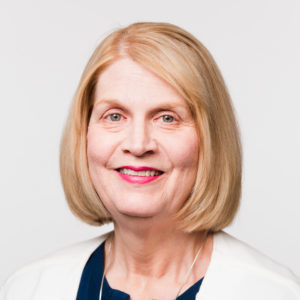 Assistant Professor & Assistant Dean, Entry to Baccalaureate Nursing Practice Division - Newark campus
Division of Entry to Baccalaureate Nursing
Newark Health Sciences
SSB 1132A
(973) 972-3780
Specialty: Trauma in children, siblings of trauma victims
Dr. Bugel holds a PhD in Nursing from Seton Hall University, an MA in Nursing from New York University, and a BSN from Seton Hall University. She is certified as a Clinical Nurse Leader and in Nursing Education. Dr. Bugel received the 2013 dissertation award from Sigma Theta Tau International (nursing honor society) for her study: "A Phenomenological Study of The Experience of Being a Well School-age Sibling of a Child with a Traumatic Injury." At the request of the National Alliance for Grieving Children (NAGC), she authored evidence-based guidelines for families and siblings regarding the loss of a child in the family, which was based on her dissertation. She participated as a site facilitator in a funded 4-site knowledge translation study guiding staff in the use of evidence for reducing the risk of infection of shared non-critical patient equipment. She is the SN representative to the Faculty Senate, and was elected to the Commission on Nursing Certification Board of Commissioners as Board Member/Educational Representative (2013-2016).
Publications
Stachowiak, M., & Bugel, M. J. (2013). The Clinical Nurse Leader and the Case Manager: Are both roles needed? American Journal of Nursing, 113(1), 59-63.
Bugel, M. J. (July/August, 2014). Experiences of school-age siblings of children with a traumatic injury: Changes, constants, and needs.Pediatric Nursing.
Holly, C., Percy, M., Caldwell, B., Echevarria, M., Bugel, M. J., & Salmond, S. When cultures collide: Reflections on the experiences of an academic team joining forces with a clinical team to move evidence into practice; International Journal of Evidence-Based Healthcare, (in press)
Bugel, M. J., & Scuderi, D. (2013). Addressing the use of shared medical equipment in a large urban hospital. In: Holly C. Scholarly Inquiry and the DNP Capstone. NY: Springer.